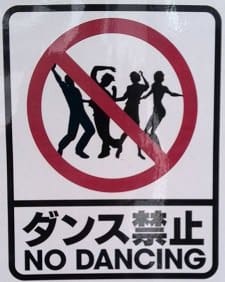 How should you handle it when your client hits on you? We got an emergency email from reader K, who is getting a bit uncomfortable with a prospective customer and his unwanted sexual advances at work — the client asked her out!
I am a [physical product that attaches to buildings*] sales woman. During intermittent conversation with a prospective client I mentioned I am a dancer, he mentioned he used to take dance classes. He asked if my "honey" takes me dancing and I said (in hindsight, I should have just said yes) but I just said "our schedules don't match up well."

Later on we were talking about the project via text and he randomly says "we should go dancing!" I said (probably not the best response) "sure – maybe after we figure out these projects" to which he replied, "might have to see how good of a dancer you are first."

What on earth do I say to that? I don't want to lose the project (he owns 3 properties that he wants [physical product that attaches to buildings] on), but of course, I am also happily engaged, and not interested in dancing with strangers… all other conversations with him have been appropriate.

I saw there was another post along these lines but the context is a bit different and I'd love some advice from the horse's mouth. HELP!
Eeesh. We have talked about the sexist client before (a client commented five times in one lunch on the OP's beauty), as well as in the offensive client (who commented loudly about the price of his lawyer's purse), but we haven't talked about a direct request for a date before, and I'm curious to hear what readers say. Some thoughts: