You Must Confirm Your Request –
Follow These Instructions Now:
Your request to join the newsletter has been sent to my system. You will receive an email with a link that you must click to confirm your request.
It will look something like this: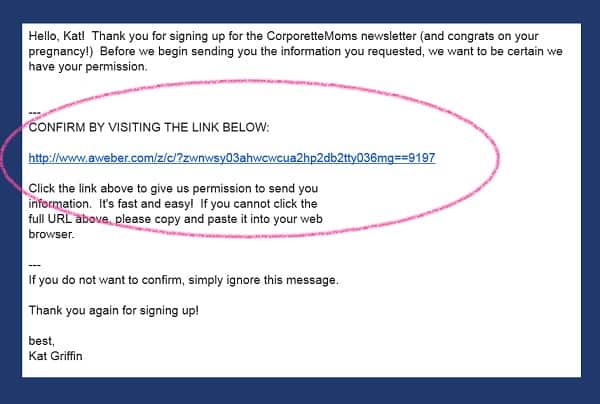 Once you have clicked the email link you will be sent another welcome email.
Help
If you do not receive the emails please sign up again. If you continue to experience difficulties please contact me.
Whitelist My Email
Make sure you whitelist my email address contact@corporette.com so you are sure to receive all emails I send you (and no, I will not send you spam).
Thanks!