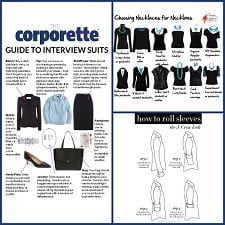 I was thinking the other day about some of the best style tips from Pinterest, particularly for working women — and because it can be such a pain to find them amidst the hundreds of thousands of things on Pinterest, I thought I'd do a post rounding up some of them, including some of my favorites from our Wear it to Work board. These are the style tips from Pinterest I thought were most useful — what are your favorites?
(Full pins embedded after the jump — credit given wherever possible to the original source. Please contact me if you're the original creator and would prefer a pin to be taken down/credited differently!)
1. Choosing Necklaces for Necklines from Imogen Lamport's Inside Out style blog. It's super helpful to see all of the necklines and necklace ideas in one place! There's also this necklace guide from Duet Handmade that's very helpful.
2. How To Mix Prints — I just found this one via this Buzzfeed post, which also introduced me to History in High Heels, a PhD candidate in early modern Italian history who works in study abroad. I think this is a super helpful visual roundup of how to mix prints.
3. 6 Ways to Tie a Scarf has been credited to FashionByHe but may have first appeared on Coldwater Creek's website. It's helpful to see all of the different knots and loops in one place, even if I tend to only do 2 or 3 knots myself (usually #1 and #4 — maybe this winter I'll challenge myself to do #5…) (There are lots of similar pins to this one, including one with over 40 ways to tie a scarf from Scarves.net's Knot library!)
4. Different types of dresses — I cannot find the original source for this and it's bumming me out! (I think it's Ever and Wright, which seems to be a now-defunct website.) There are a lot of vocabulary guides — to skirts, to bags, to hosiery, to collars — but I think these little drawings of different types of dresses are very helpful.
5. How to Roll Sleeves (the J.Crew Look), from TheCollegePrepster (now Carly the Prepster).
6. Post-Blowout Frizz Fighter, from The Beauty Department. This tip was a gamechanger for me whenever I try to blow out my own hair — I wish I'd found it earlier in life! It took me a while to find on Pinterest because I've pinned so many tips and hair styles to our Work-Appropriate Hair Board.
7. Shoe Grid, from Angeline Evans' TheNewProfessionalBlog.com (blog no longer active). This super handy grid tells you how your pants should be hemmed, whether you can wear tights with the shoe, and more.
8. Sister bra sizes, from HerRoom (h/t Lifehacker). This chart is super handy if you find a bunch of bras that you're not familiar with on sale in a department store or discount store like T.J.Maxx or Century 21. (We are only picturing the first part of the chart here because a) it's incredibly long and b) readers have requested we keep the bra images to a minimum!)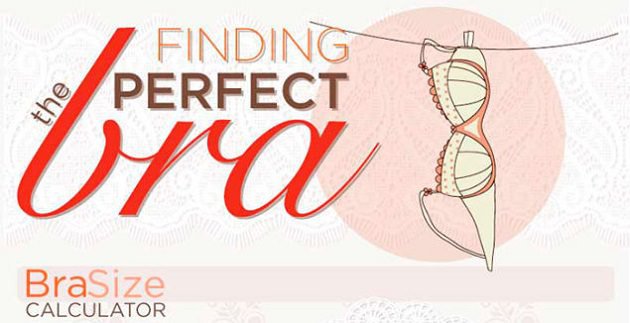 From the Corporette side of things, for your consideration, I think that some of the more helpful things we've created for Pinterest include our Guide to Hems, our Guide to Interview Suits, and, (for our blog for working moms) What to Wear to Work After Maternity Leave:
9. The Corporette Guide to Hems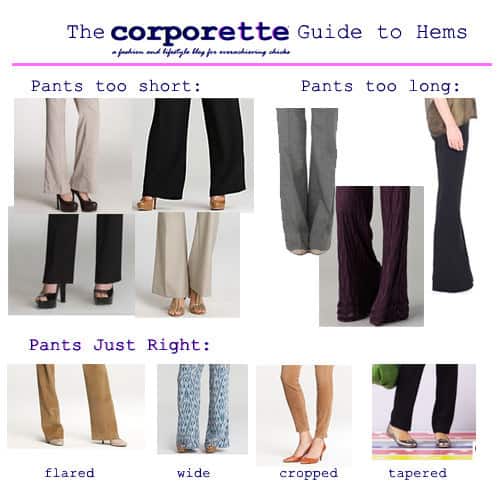 (originally created as part of a reader Q on how to hem her pants if she commuted in flats but wanted to wear heels around the office…)
10. The Corporette Guide to Interview Suits.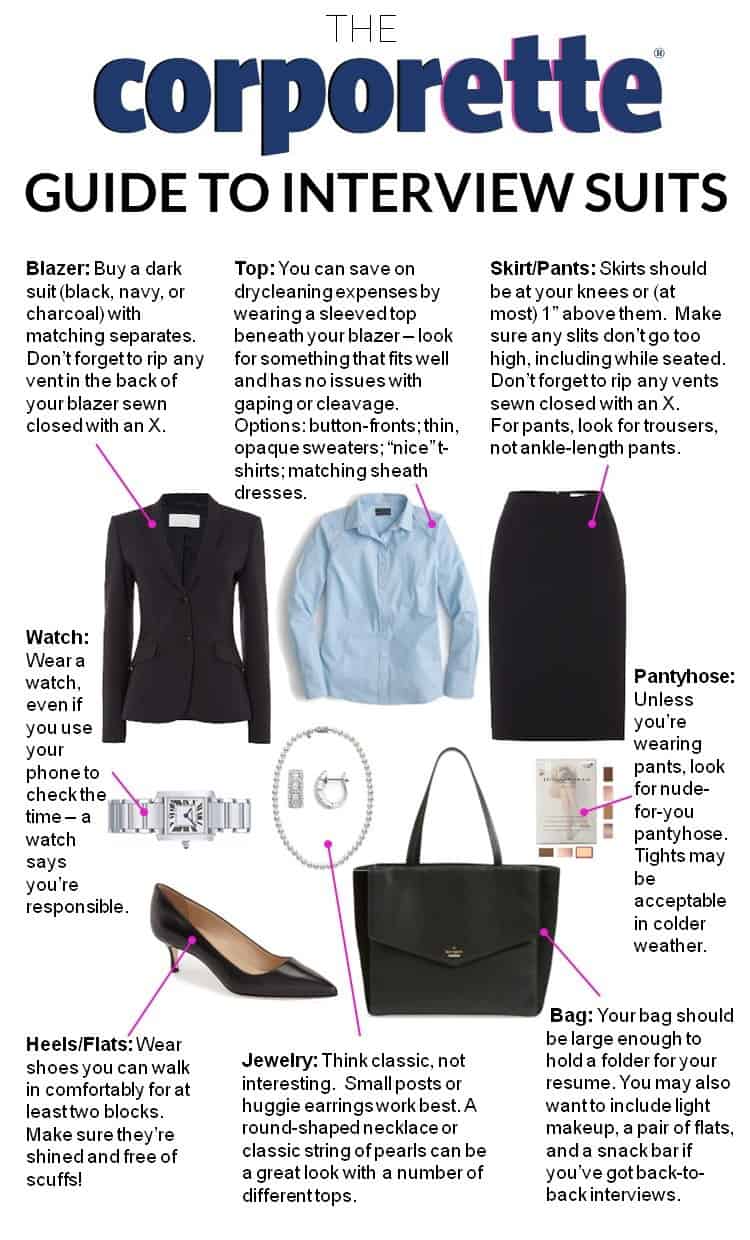 We talk about the different parts of an interview outfit so often, but when I put together an interview outfit for this silly roundup I figured I may as well add text on top of it for our Pinterest page. I added it to our Guide to Basic Women's Suiting page, and it's become one of our most-Pinned items!
11. What to Wear to Work After Maternity Leave
It isn't rocket science to figure out what to wear to work after maternity leave, but there are a few important tricks that the working moms over at CorporetteMoms have shared!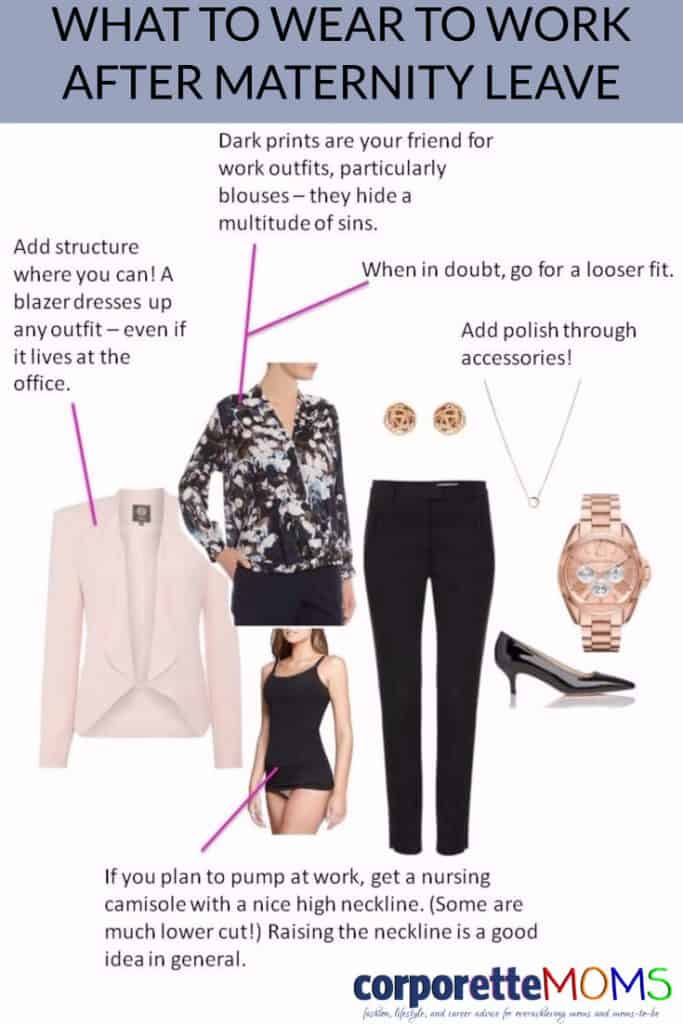 Like this post? Share it! (And please follow us on Pinterest if you're not already!)
Social media pictures via Stencil.