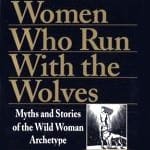 The LA Times has an
interview with Hillary Clinton's former "spiritual" advisor, Jean Houston
; she says Hillary failed to embrace her archetype of "classical wise woman or priestess," which would have quelled fears about the "rising feminine." Um, yeah. It's been a while since we were in a discussion about archetypes, but we do see them every day throughout the business world, particularly when women work with men in close proximity. Here's the five types we've observed… and sadly, none can be classified as the "wise woman":
The daughter. A younger woman tries to get close to an older man in order to learn from him, get in good with his clients, etc — not wanting to introduce any sexual overtones to the relationship, she does her best to invoke the father/daughter relationship. She asks his advice on her work product as well as for advice on handling others. This type could be the former athlete who's looking for a new coach, or a daddy's little girl comfortable with that relationship — or both. The problem is growth capacity — unless you leave the environment you'll always be the "daughter."
The mistress. What can we say, some women don't mind introducing sexual overtones into the relationship if it'll get them what they want. We've never particularly respected that woman, but hey, whatever works for you.
Little sister. This woman doesn't seek so much to get in good with the bosses, but rather the rising stars around her, usually the men. She'll talk about sports to the exclusion of all other conversation — particularly when another woman is introduced to the group — swear frequently, and use inappropriate metaphors the way she thinks a man would do. She's also the kind who calls everyone by their last name, as if you're all on a baseball team together. She may be so busy palling around with the guys that she doesn't get enough face time with the boss — who may think that her only motivation from all the buddy-buddy stuff is to get a date.
The bitch. This one was usually very, very popular in high school. Men, take note: She is fine, and you will NEVER get with her, unless you happen to be the president of the company, but even then not likely. She's smart, too, and usually very well-educated, but she's not like those other junior staffers striving to please — she's going to do her work (well, usually), remain at a distance, and rest on her laurels and her work. She's not personable — at all — unless a client is around, and junior people tend to wonder whether she's sleeping with the boss.
The jester. This chick is funny, and will do anything to make other people laugh. She usually isn't mean, though, which means that her jokes tend to be at her own expense. She's very well-liked, but tends to lose credibility quickly if she isn't getting enough face time with her boss for him to understand her humor.
The funny thing is that obviously, none of these are really workable models, but it's hard to find anyone who isn't in one of these molds. The most senior people tend to be either "daughters" or "bitches," and have little respect for any one of the five types, even their own — they tend to prefer to work with men, who don't seem to suffer from any such archetypes. Can you identify yourself? Have we missed any? Thoughts?
Women Who Run With the Wolves: Myths and Stories of the Wild Woman Archetype
, by Clarissa Pinkola Estés, Ph.D. (We admit it, we haven't read it, although it is on our reading list.)
We are a participant in the Amazon Services LLC Associates Program, an affiliate advertising program designed to provide a means for us to earn fees by linking to Amazon.com and affiliated sites.