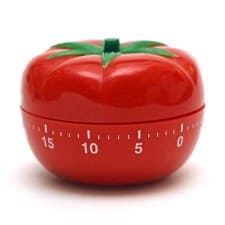 We recently discussed taking breaks at work: how long we work between breaks, if or how long we leave our workspaces on our breaks, what we do during them, and so on. While we've had many posts about productivity, including how to keep track of work to-dos, how to focus on work when other things are on your mind, and the best Spotify playlists to help you focus, we haven't talked a lot about taking breaks throughout the day. Can you schedule when you take breaks at work? If so, do you tend to take a break at the same time every day? Do you schedule breaks on your calendar as appointments so that others know you are unavailable?
Even though breaks were allowed and even encouraged at most full- and part-time jobs I've held, I still wouldn't stop to take my first "break" until 1 p.m. or later. Even then, it might've only been break time because I didn't want to miss out on the last call for the office cafeteria salad bar at 2 p.m. I did, however, almost always take 45 minutes for lunch when I could. I would make it a point to take a long walk, read a book, or meet up with a friend.
We realize that for some of our readers' high-demand jobs, it's just not possible to take breaks, at least not frequently. For instance, as a trial attorney, on my docket days or days with back-to-back-to-back client meetings, or when I had trial prep, breaks weren't always an option. I would often eat lunch at my desk, if I had time to eat at all, and I was lucky if I could get a few minutes to check my personal texts or emails.
Here are some tips we hope you find helpful when it comes trying to schedule breaks to increase your productivity at work: