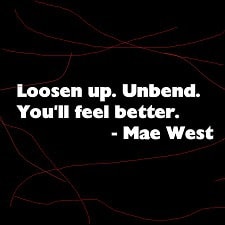 2016 Update: We still stand by the advice below on dealing with post-interview anxiety — but you may also want to check out our latest discussion on how to focus on work (when your thoughts are elsewhere). 
Reader M had a question about post-interview anxiety, something I notice coming up in the comment threads a lot…
I had a second round interview this week, and I'm waiting to hear back. The job is working in-house for a big company. Their legal team is spread throughout their offices, so my first interview was with HR, then my second interview was with their VP Legal Counsel and another Senior Counsel attorney. I think it went well, but I'm so anxious. My first question is what to do with anxiety while waiting to hear back about a job? My second question is if anyone has stories from successful interviews that might shed light on whether or not it went well.
The wonderful thing about interviewing for jobs outside your own company is that they have no idea what a stressball you may be after the interview. (Of course, for jobs inside the company you have to keep your cool, which is even tougher — but hopefully less stress-inducing given that you can "read" the personalities better and they know you better.) There are two interesting questions here: what to do to ease anxiety, and how to know if an interview went well.  I'll take the second one first.