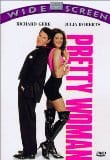 Are patent leather pumps appropriate for the office? Can they be the basis of a stylish work outfit? Reader M wonders:
I always thought patent leather pumps were an office no-no, but I've seen quite a few pairs posted on your site. Under what circumstances are patent leather heels okay to wear in a fairly conservative workplace? Is it all about the style of the shoe? Is color a deal breaker? I think the pairs I own are pretty innocuous (nude, black, deep red, dark-dark purple croc), but I could be horribly, horribly wrong. My work wardrobe is very safe (for lack of a better word) and I'm not the kind of girl who wears lots of accessories, so I tend to rely on shoes to wake up an outfit. I want my pretty patents to come out and play during the week! Can they, pleeeease?!
Interesting question — my theory has always been that patent leather, in the abstract, is fine. After all, black patent leather shoes are part of the military dress uniform — how could they not be conservative enough?
(Pictured: Pretty Woman, available at Amazon.)
There are some caveats to this theory, however.
First — patent leather can be more susceptible to what I'll call "eau de hooker."
If a particular shoe has suspect color and styling, then — combined with the shine of the patent — there may be a whiff of a "working girl" about the shoes. Avoid that at all costs. Five-inch lipstick red platform stilettos aren't going to get you very far, for example; I would also avoid any patent-leather over-the-knee boots like the ones in Pretty Woman. (But honestly: I know the over-the-knee boots are trendy right now, and I have seen some outfits with them look almost preppy, but still: Proceed. With. Caution at the office, even on the weekends, whether patent leather or not.)  That said, I think your collection of patent leather sounds perfect — including the dark wine and the dark purple.
Second — maintenance is key!
Scuffs are far more noticeable on patent leather, as are nicks. Keep those puppies well buffed. For example, these are some great patent shoes that I think would be fine, just fine, for the office (from L-R):
Kate Spade – Kylie (Black Patent) – Footwear
(love the sweet bow; they come in black, camel, purple, and red for $298 at Zappos), Butter Women's Shy Peep Toe Pump (a bit daring with the peep toe; they come in black, camel, and a magenta for $145-$171 at Endless (were $265)), and Calvin Klein Carrie (Women's) – Black Pearlized Patent Leather (love the substantial heel; Shoebuy has them for $108 in black, an ivory "lychee";  Zappos also has 'em in
red
).
That's my $.02 — readers, what are your thoughts?