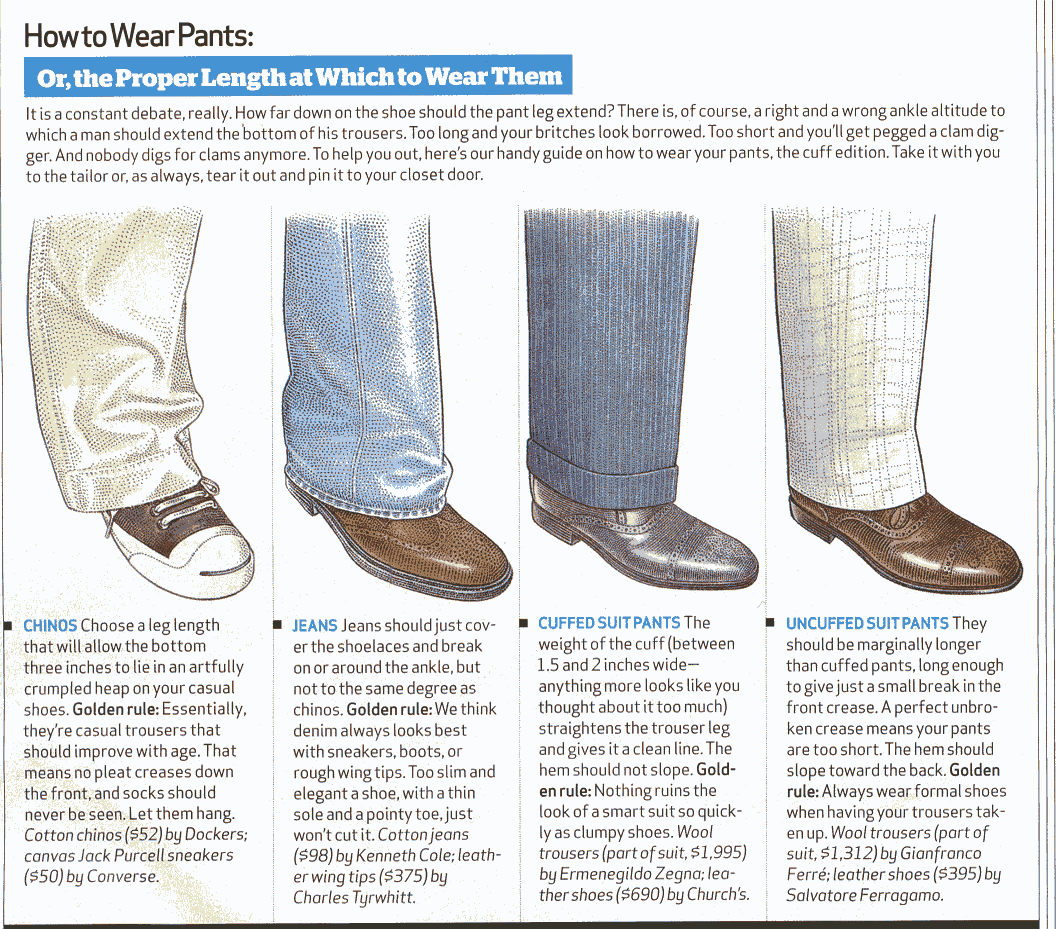 This post is actually inspired by a reader's question:
How long should pant hemlines be, when wearing a suit or dress pants with loafers (with a 1″ stacked heel) or heels?
We recall, many years ago, seeing an illustrated feature in the front of Esquire magazine, advising men how long their hemlines should be with different types of pants and shoes. (Yes, we were dorky enough to scan it and keep it.) Our advice won't be quite as nuanced as that, alas, because in our minds the answer is always the same: the front of the hemline should brush the front of your foot ("the vamp"), and only a half-inch of heel (inch at most) ought to be showing in the back. Far too often we see women wearing heels with pants that are hemmed for flats — it makes their legs look shorter. It's even worse with suits, because then the whole suit looks like it doesn't fit. Readers, any thoughts?
Further viewing: Proper Fit of Pants [
eHow
]