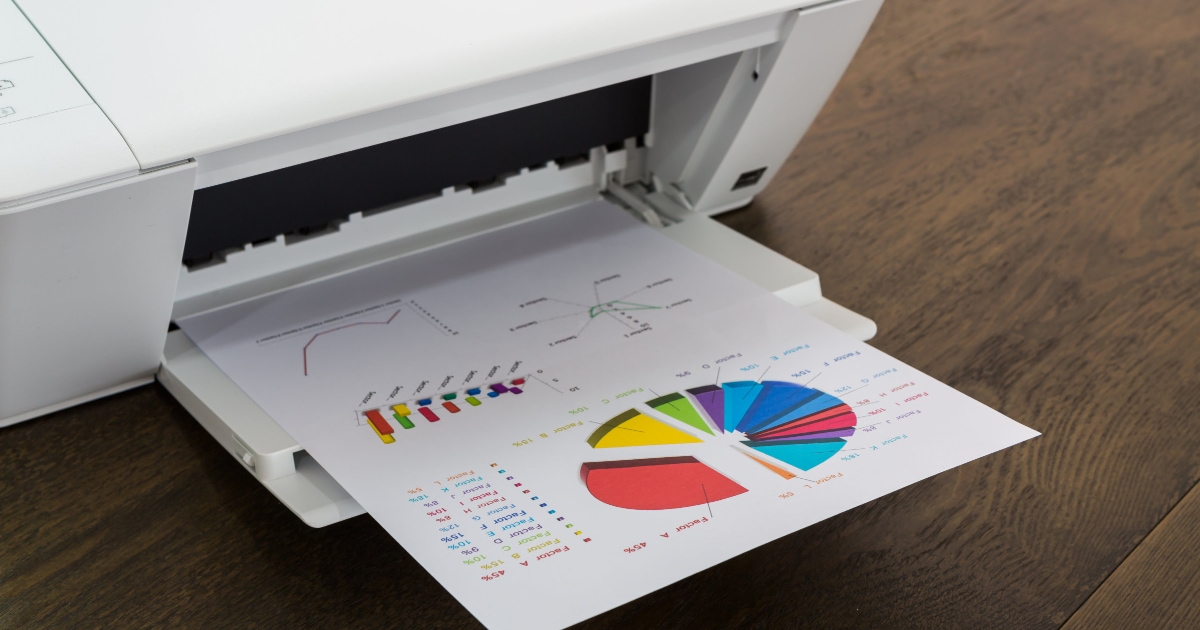 What are your best tips on how to cut down on printing at home, ladies? One of the main things I miss from working in a big office is the printer and the joy of going through stacks of papers to make edits and changes, take notes, and more. I could do that still, of course, but especially in 2020 as we all try to do better environmentally, it seems wasteful and unnecessary. Indeed, I've become downright stingy in what I actually print. So let's talk about some of the ways to cut down printing at home…
This post contains affiliate links and Corporette® may earn commissions for purchases made through links in this post. For more details see here. Thank you so much for your support!
Print Multiple Pages on One
This is handy in two main instances: 1) PowerPoint presentations with lots of white space (or abstract designs) and not a ton of words, and 2) instances when you need to print 8 pages of something for the sake of completeness, but truly only need something on page 1.
This was the case with a ton of my year-end financial statements so when I sent them to my accountant, he got 2 pages on one page. (Sorry, Bradley!)
You can do this from pretty much any program before you send it to your printer, but I often find it easiest to first print the full document to PDF, and then print the PDF with 2 pages per doc; playing around with landscape or portfolio mode may also help make it more readable. More than 2 pages per page is doable but… well… inadvisable.
If you really want to go that route (or you suffer from eye strain in general), you may want to get a magnifying sheet like these to look over smaller text. (I have one that is like a hard sheet of plastic the same size as paper.)
How to Send Lengthy Documents to Kindle
If you have to read lengthy, wordy documents, reading them on a computer monitor can be hard on your eyes. But if you have a friendlier device like the Kindle (this one is my favorite), you can email yourself PDFs, Word documents, and more, and read them on the Kindle using the special Kindle email address that every Kindle owner gets.
Pagination might change from the original document, though, so if you're working with other people you may want to make sure you have a system in place, such as line numbers.
Cut Down on Printing by Marking Up Documents on an iPad
Sometimes there's nothing quite so good as a close line edit or otherwise marking up the document itself with arrows and circles and other scribbles — in that case, the iPhone/iPad app Good Notes is one of my favorite solutions to this problem.
It currently costs $7.99 at the app store, and you can send almost any kind of document to the app, which then lets you write directly on top of it, adjusting brushstroke, color, and more. An Apple pencil does help — and for lengthy handwriting you can also get a paper-like screen protector for your iPad — but you can also just use your finger and the regular screen.
A Few More Ideas To Make Do Without the Huge Office Printer/Scanner
I love the app ScannerPro ($3.99) for making quick PDFs of documents that I want to save to my files or share with others. I mostly use this for kid-related paperwork, but it's handy to have in general — I send most of my scans directly to Evernote.
If you're the kind of person who loves scribbling billing notes and more on a paper pad in front of you, one thing to consider is laminating one sheet and then using an ultra-fine-point dry erase pen with it.
If you're looking at a doc with a ton of formatting that is making it difficult to print just what you want, I often copy and paste the relevant part to the Windows app "Notepad" to strip it of formatting, and then paste it to Excel or Word and print what I want from there.
I print most things in black and white, in draft mode, with the narrowest margins I can get away with — but that's me. I've had bad experiences with double-sided printing with home printers, so I just use the clean sides for scrap paper, daily notes, and more.
Readers, what are your best tips to cut down on printing at home? For those of you who are lawyers or otherwise have privacy/confidentiality concerns, what guidance has your tech support office given you to help you cut down on printing at home?
Stock photo via Deposit Photos / jannystockphoto.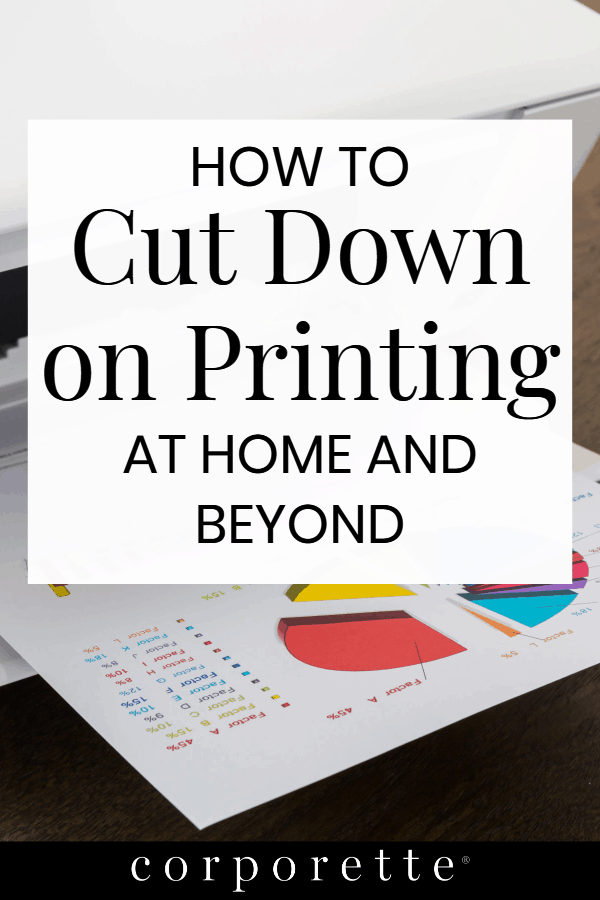 We are a participant in the Amazon Services LLC Associates Program, an affiliate advertising program designed to provide a means for us to earn fees by linking to Amazon.com and affiliated sites.