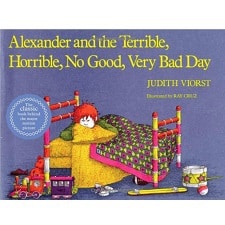 Got it. Apologies to my assistants and anyone else I offended.
So: I'm having a terrible, horrible, no good, very bad workweek. I was so late with Tuesday's Coffee Break it was a Cocktail Break. My assistant accidentally posted a very rough draft of our forthcoming Outfit Challenge yesterday while I was busy, and the post stayed up there so long before I noticed it that some of you will see it hit your newsletters today. I just realized another assistant posted the incorrect image on Budget Thursday over at CorporetteMoms, so Monday's maternity dress was featured today. Really, the problem is that I took three days off a few weeks ago to go out of town to help a family member with an outpatient surgery, combined with the problem that I've lost some work time on the weekends because my youngest has stopped napping — and it just seems like I can't get caught up. I have four windows with browsers open with a thousand tabs, I've got to catch up on all the social media I missed from the past 3 weeks of content that I DID get up, AND I'm trying to get next week's content done because I've got another trip next week (and the week after that, at the end of the month, I'm going out of town for an alumni networking thing). Ah yes, and a lot of my brain power is going to a kid problem that largely exists in my head (yay overthinking), and of COURSE I have to check the news hourly to see if anyone's been impeached yet. I know: whine whine, bitch bitch… #bloggerproblems are a special subset of #firstworldproblems, I get it. Still: I thought it might make an interesting topic here: how do you recover from a terrible, horrible, no good, very bad workweek? Do you make a list? Pomodoro it up? Winnow your priorities? Take a nap? Close your tabs? (The answer is always to close the tabs, isn't it?) I'd love to hear your stories and advice.
Workwear sales of note for 12.5.23
Our favorites are in bold!
Kid- and Family-Related Sales
Some of our latest posts here at Corporette…
And some of our latest threadjacks here at Corporette (reader questions and commentary) — see more here!