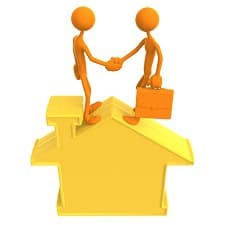 2016 Update: We still stand by this advice on which professional organizations to join (and the advice nuggets in the comments are awesome!) but you may also want to check out our newer discussion with tips on finding and joining professional organizations. 
Today, reader D wonders which professional organizations to join for the biggest bang for her buck in terms of time and energy:
My firm expects/requires us to join a professional organization, which presumably leads to networking which eventually leads to clients. Some attorneys are members of the Bar Association relevant to their practice area. The top female attorney in my group is in the Junior League. Another is a member of the city's business development group. I'm not sure how to find what organizations are out there, and what the right way to evaluate those options is. Whether to go for a more women-centric one? A practice group focused one? Help! I wonder what other Corporette followers are part of.
This is a great question on so many levels. First, just wondering which professional organizations to join is an excellent networking question — this author's tactic when I was really junior was to send a brief email to everyone I admired and ask which organizations they had found to be worth their time.  I wound up e-mailing 4 or 5 people individually (mostly superiors at the office), but this is also a great opportunity to ask former professors, former classmates, and perhaps even alums from your school. It's a simple, brief e-mail to write, and it shows a bunch of different good things about you:  first, that you're ambitious; second, that you admire them/trust their opinion (in an ever-so-slight, non-fawning way), and three, if you're smart in how you phrase the e-mail, it puts you on their radar as being particularly interested in "X" and being willing to spend non-office time on it. For me it was First Amendment and intellectual property issues; for you it may be women's issues or something like that. A tip: Be sure to ask both about which organizations to join, as well as if there are any special groups within the organization worth focusing on. (Another great question for this crowd:  What are they reading, professionally?)
After you get some suggestions, weigh the different options. Is the time commitment doable? Is there a fee to join, and  a) will you company reimburse you, and if not, b) can you otherwise write it off as a networking (or charity) expense, or c) can you otherwise swing it? Will you feel like your time and money is being well spent — will you be doing good works? Listening to great seminars? Having really intellectual discussions? Once you do join, we'd suggest reassessing those factors fairly often — there are a lot of groups to join, and limited time to spend on networking. (And, we'd suggest repeating the initial exercise once you've joined — ask people from the organization you joined what other organizations they've been a part of. It's a great ice-breaker question.)
Readers, which organizations are you a part of? What factors led you to join them? What is your advice for the reader on which professional organizations to join?
Pictured above: 3D Reality Handshake, originally uploaded to Flickr by lumaxart.