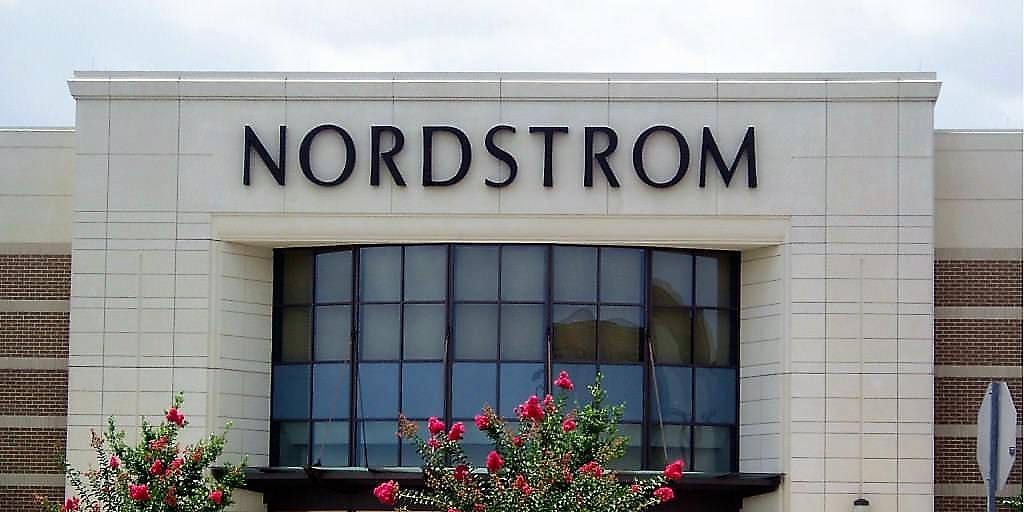 Gearing up for the Nordstrom Anniversary Sale 2019? Early access to the Nordstrom Anniversary Sale starts July 11, 2019 and regular access to the sale starts July 19, 2019 — sign up for our newsletter to get our picks for workwear and beyond!
July 12, 2019: the Nordstrom Anniversary Sale JUST started — you can check out all of our Nordstrom Anniversary Sale 2019 coverage here. Some of our biggest roundups include:
When is the 2019 Nordstrom Anniversary Sale?
Early access starts July 11, and the sale is open to everyone from July 19 to August 4 (when prices go back up).
What is the 2019 Nordstrom Anniversary Sale?
The Nordstrom Anniversary Sale (or NAS) is a once-yearly summer sale where Nordstrom marks down new fall merchandise for a limited time. Unlike other sales, which focus on clearing out old merchandise, the Nordstrom Anniversary Sale gives you discounts on brand new fall merchandise as it's hitting the shelves.
Wait, What? Really? New Fall Merchandise On Sale?
Yes, truly. This is why readers LOVE this sale — there are a ton of sizes and colors available, it's all current trends, shapes, lengths, and colors, and in general it's a great time to stock up on basic things, from underwear to shoes to bags to suits, from budget picks to investment pieces. We've recently rounded up the best lingerie to buy at Nordstrom based on shoppers' ratings; you may also want to check out our roundup of the best-selling denim at Nordstrom.
What Will Be Included In the Nordstrom Anniversary Sale of 2019?
The selection is a bit different every year, though, so stay tuned here (or, even better, sign up for our newsletter!) for our picks for this year's Nordstrom Anniversary Sale. Brands we've seen represented a lot in the past include Halogen, 1901, Leith, Vince Camuto, Boss, Sam Edelman, Eliza J, Hanky Panky, Chantelle, Natori, Wacoal, Lafayette 148 New York, Tory Burch, Theory, Zella, and more. The 2017 sale catalog gives you a taste of which brands will be included this year, but it's definitely not all inclusive. (You can see our NAS picks from previous years right here!)
What are the 2019 Dates for the Nordstrom Anniversary Sale?
The Nordstrom Anniversary Sale will be July 19-August 4, 2019. Early Access starts July 12, 2019, unless you're Level 4, in which case it may start even earlier. (Warning if you don't have Early Access: things DO sell out!)
How Do I Get Early Access to the Nordstrom Anniversary Sale 2019?
If you have a Nordstrom rewards card or a Nordstrom credit card, you can shop Early Access. You can sign up for a rewards card here. (You can read our older thoughts on the benefits of the Nordstrom credit card — it is still one of the few "store cards" that I use.)
Should I Shop NAS 2019 Online or At the Store?
I'm Team Online in general, all the time — but especially with Nordstrom because they offer free shipping and free returns (to say nothing of a great return policy! As of 2019 there is no end limit on returns, at least for items with tags still on. That isn't to say you should take advantage of them — as they note, "We will do our best to take care of customers and deal with them fairly; we ask that our customers treat us fairly as well."
That said, if you really want your stuff TODAY, do note that Nordstrom offers an "in-store pickup" option — depending on which store is your local one, they may even offer curbside pickup, where they bring it out to you. You can find your local store here.
This post contains affiliate links and Corporette® may earn commissions for purchases made through links in this post. For more details see here. Thank you so much for your support!
Photo credit at top: Public domain.
Photo credit for pin: WpcPey.