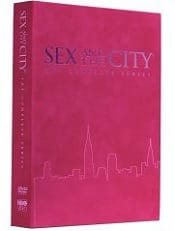 The Wall Street Journal has an article today about how Sex in the City-type dressing — too sexy for the office — is detrimental to women's careers. We agree, of course, although we don't necessarily know many young women who would be tempted to dress like Samantha. Instead, let's look at some screen caps of lawyer Miranda, who was supposed to be the most conservative of the bunch. Our take? Miranda definitely doesn't dress too sexy for the office — but she's so boring in half of these pictures that we can't say she's a role model for us, either. All photographs c/o HBO (after the jump). (Get the entire collection of Sex and the City on Amazon!)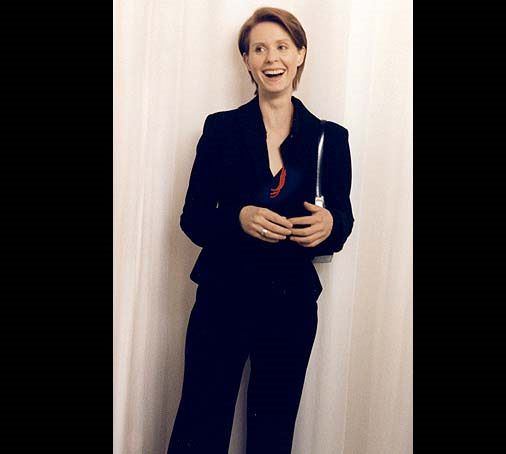 Above: This is a very conservative suit, so you can't go wrong here. Nice use of color (red necklace). Her hair is almost too conservative, for our taste — we think the way Cynthia Nixon wears her hair in real life is much prettier and would be just as appropriate for the office — but hey, it is a no-fuss hair style.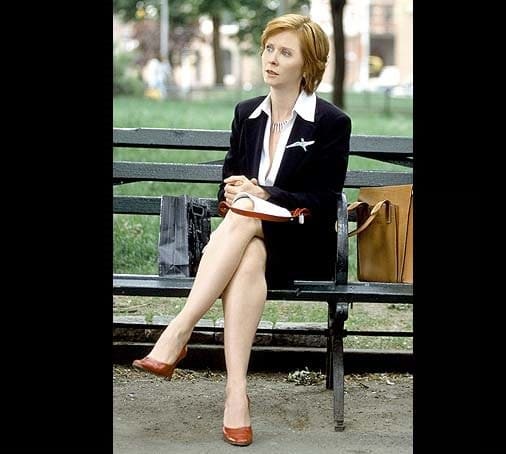 Above: Again, conservative suit (at right), but great use of accessories. The brooch adds personality, and we like that she's wearing brown shoes with what looks to be a black suit. (So very ahead of her time!)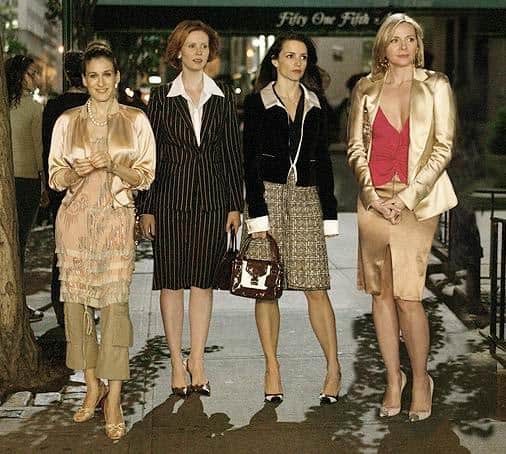 This one's kind of too depressing for words. There are the three girls, all dressed up for a night out on the town, and Miranda's clearly stuck coming from work and in one of her most boring suits ever. We don't even like the cut of the jacket — too long, at least for today's styles.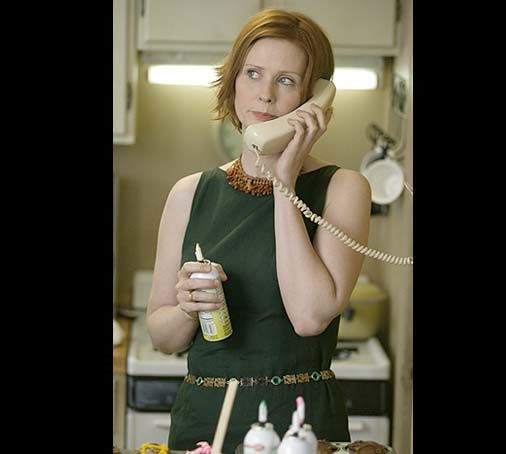 We like the dress above — she's showing a bit more personality. The necklace and belt isn't, honestly, our thing, but A for effort. We're hoping she paired this with a beige blazer when she got to the office.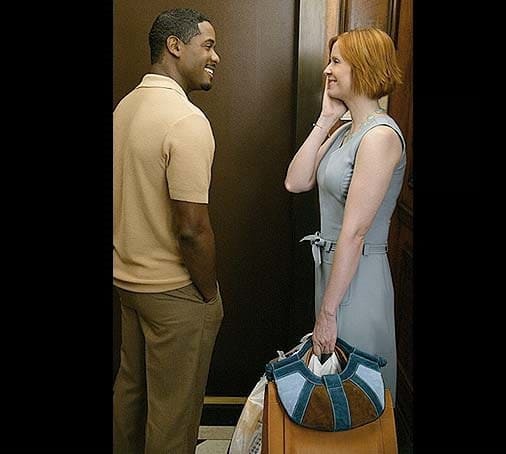 Above: Hello, cute bag alert. (OK, cute boy alert, too.) The dress is cute, too, although the necklace paired with it is a bit matchy-matchy for our taste — we would have gone for a necklace in a contrasting color, like a red. But the look of the entire outfit (with the bags, too) is great.
Again, nice use of color. Boring bag; could have been livened up. Pretty make-up, too, although we find red lips too much of a commitment for the office.
The 'Sex' Effect: Empowering To Some, Trashy to Others [WSJ]
Get the Look: Miranda Hobbs [NZ Girl]
Sex and the City: The Complete Series (Collector's Giftset) [Amazon]