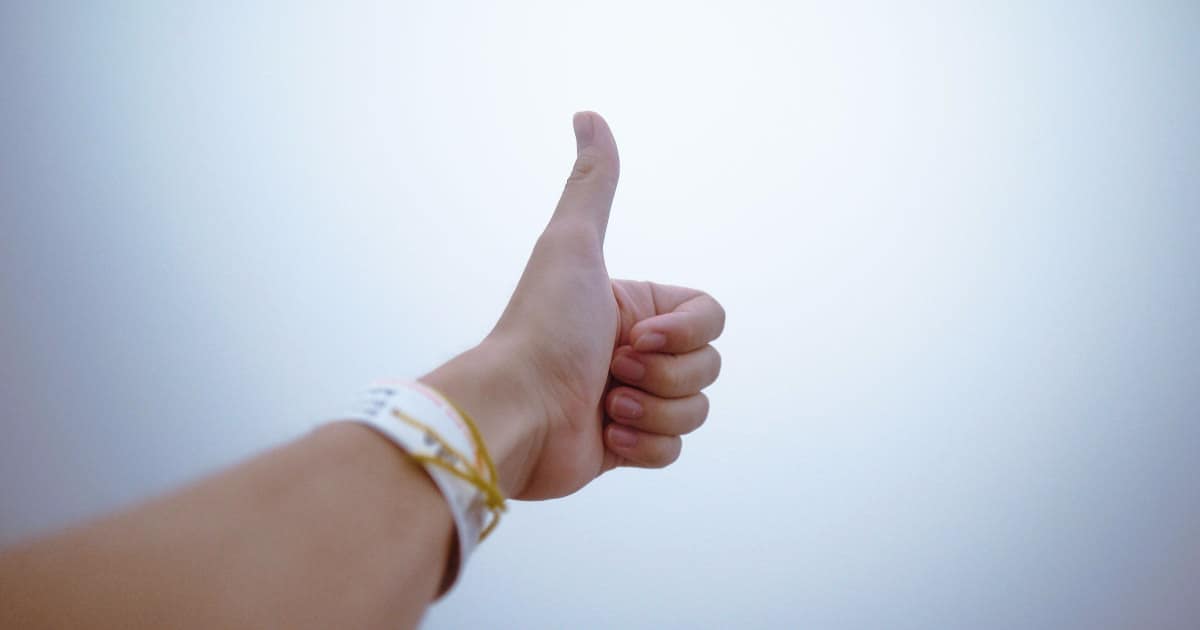 2020 Update: We still stand by this roundup of small purchases that have made your life better — you can check out 2019 roundup of little purchases that have made our lives better! We've also started collecting all of our year-long suggestions along these lines with the tag Little Things.
I saw an article on Lifehacker (I think?) a few weeks ago about small purchases that make your life markedly better. One of the things listed was a 6-foot-long lightning charger which, as soon as I saw it, I said, ACK, I have that, and it HAS made my life so much better.
I primarily use mine to plug in on my bedside table while I'm sleeping so I can use the SleepCycle app, but I always grab it when I travel and it just makes everything better in hotel rooms, at the airport, or at other random "have outlet, will charge" kind of places.
(Another good thing to throw in your bag: a three-sided wall tap.)
So I thought we'd have a fun little "Tool of the Trade" feature: What small purchase has made your life markedly better? What small thing brings you joy, makes your life easier or more efficient, and otherwise makes you grateful for buying? I've got a few purchases that I'll share…

This post contains affiliate links and Corporette® may earn commissions for purchases made through links in this post. For more details see here. Thank you so much for your support!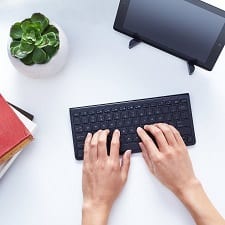 I've mentioned before how much I love my Bluetooth keyboard. It's super lightweight, seems to never run out of batteries (I only turn it on when I'm using it), fits in most of my bags, and means that if I get 20–30 minutes to myself I can be super productive. Mine is $23, but there's also this teenier one if you're seriously missing your BlackBerry days, OR this bestselling keyboard with a pretty backlighting feature.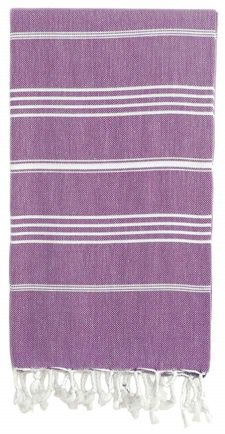 I'm late to the party on Turkish towels, but as every 20-something backpacker knows: they're kind of awesome. If you want a super thin, packable, affordable towel (that's as big as a bath sheet!) to take with you to the beach, keep in your car or gym bag, or even pull out for a quick picnic, it's really hard to go wrong. (Oh: and mine dry SUPER quickly — certainly in under an hour, although I've never timed it.) I've gotten some for $10–$20 on Amazon, but I also saw recently that Nordstrom has them for $27 if you'd prefer to deal with a known seller.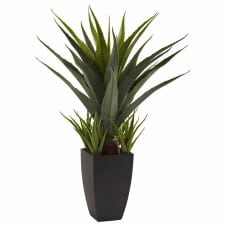 Fake plants: my dirty little secret. Or rather, my non-dirty, spillproof, non-bug-attracting, no-thought-required-after-purchase little secret. Something about having greenery around really makes me happy, but we got rid of all our houseplants as part of babyproofing. (Some plants are poisonous or at least "not good to eat" if you've got a little one around, and I'd acquired a bunch of random plants through the years. My husband and I decided that it was easier to give them away than to try to identify what the heck they were and which were the safe ones.) I've had good luck with the brand Nearly Natural, but I've also heard great things about ZGallerie's selection.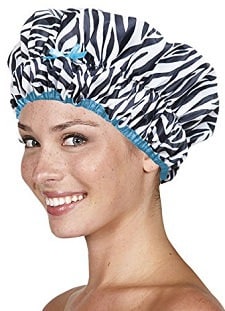 I believe I have a reader to thank for this — someone mentioned these roomy, mold-resistant shower caps, and they're just about as fabulous as a $7 shower cap can be. (Ugly as sin, though, for sure.) While we were at the beach a few weeks ago, I forgot my shower cap at home and had to use the backup I keep in my suitcase — i.e., actually use the lousy shower cap you get at hotels. No comparison. If you like to take showers without washing your hair, a good shower cap is a must.
Readers, do you have any small purchases that make you happy? What makes your life run more efficiently — gives you a lot of bang for your buck, so to speak?
Picture at top (thumbs up) via Stencil.