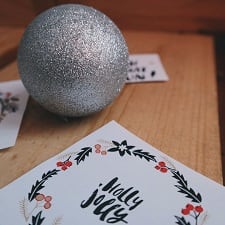 2017 Update: We still stand by this advice on which co-workers get a holiday card, but you may also want to check out all of our posts on holiday business etiquette.

Reader J writes in with a request for help on holiday cards, specifically wondering which co-workers get a holiday card? Here's her question:
I wonder whether you could post a very timely comment thread. I sat down, as I do every year, to address and send my holiday cards – only to realize that as a first-year attorney at a rather large firm that I had no idea who I should include on my mailing list. Likewise, I've accepted a clerkship in the relatively near future – would it be appropriate to send a card to the judge or to the chambers? I'm very curious to hear others' thoughts on whom they include on their lists and why. When is it thoughtful to send a card to a higher-up, and when is it just kissing behind? :) How does one cull the list – it can't be that one sends a card to every person one has ever worked with!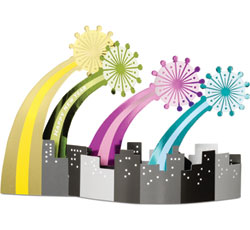 We sympathize — office politics are incredibly difficult to navigate come holiday-time.  First, we stand by our advice last year on how to send holiday cards to coworkers, from how to address the letters, what kind of letters to pick, and so forth.  (Pictured:  New Year's Fireworks, no longer available at MomaStore.org for $17.95.) [Read more…]