One of the hardest things about working a corporate job is not always being able to take advantage of your vacation time. Sure, you may have a lot of it (we've got 4 weeks) but who can find the time to reliably get away?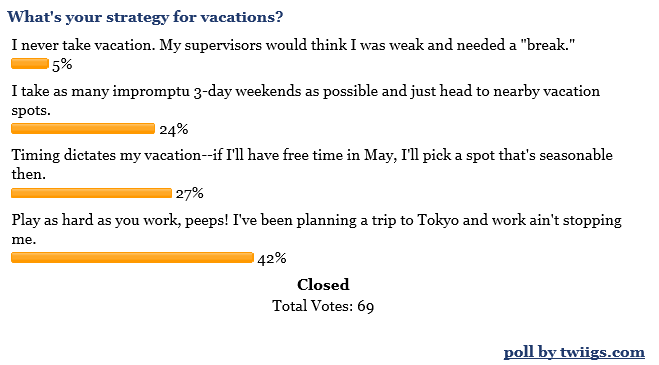 N.B.: Answering this poll does not require you to actually be planning a vacation to Tokyo, to have nearby vacation spots, or to use the word "peeps."
Pictured: A True vacation spirit, originally uploaded to Flickr by Kenzoka.