Liking these posts? Follow us on Twitter or like us on Facebook — this is the edited version of what we're reading! (We also Tweet if we hear about a good sale through our CorporetteDeals Twitter feed.)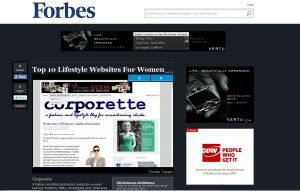 – Huge, huge thanks to Forbes for not only mentioning Corporette as one of the Top 100 Websites for Women, but also for giving us a shoutout as one of the Top 10 Lifestyle Websites for Women.  I'm so honored!
– Wow: if you've ever wondered which hair dryer is the best for you and your hair, this video from HotheadsCanada gives you lots (and lots) of food for thought.  (Hat tip to YouLookFab.)
– New findings from LinkedIn find that men do a better job with online networking — step it up, ladies! More and Savvy Sugar report. Meanwhile, AskAManger has the four words you should remove from your resume.
– Learnvest suggests 5 ways to get more out of your 9-5 day.
– Mint has some thoughts on where to stash your emergency fund.
– The NYT tries to demystify sunscreen labels.
P.S. You know how almost all of your comments were going straight to the moderation queue? I think I've got that fixed. Fingers crossed that I do since WiFi may be iffy for me this weekend! Many thanks to everyone for your patience.