Liking these posts? Follow us on Twitter or fan us on Facebook — this is the edited version of what we're reading! (We also Tweet if we hear about a good sale.)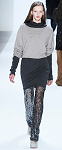 – Warning: dresses over pants may be back.  Refinery 29 has the scoop.
– Sillicon Alley Insider has a nice slideshow explaining the different group-buying websites and which localities they cover.  (We've been fans of Groupon in NYC for a while.)
– If you're traveling alone (or with valuables) and faced with an electronic hotel door lock, you may want to check this out: Lifehacker picks up a story about how to better secure the door.
– Meanwhile, the Bucks blog has advice on how to tell if your bank is healthy, as well as how to know if a good savings rate will last.
– Get Rich Slowly shares one woman's story of how she "made peace with herself and hired a housekeeper."