Liking these posts? Follow us on Twitter or like us on Facebook — this is the edited version of what we're reading! (We also Tweet if we hear about a good sale through our CorporetteDeals Twitter feed.)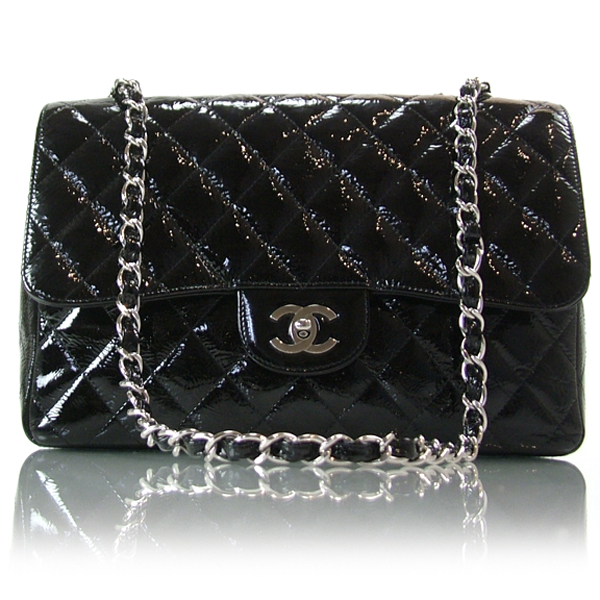 – WiseBread rounds up some ideas for buying designer bags at a discount (including an interesting interview with eBay seller Fashionphile
. We looove one of the Chanel bags she's currently listing: CHANEL Patent Classic JUMBO Flap 2.55 Bag CC Black
(pictured) (bid ends in 2 days!).
– Ever wanted a tattoo without wanting it to show up all the time?  Via Jezebel, Lil' Wayne shows something new to us: the blacklight tattoo — an actual tattoo that's only visible under blacklight.  Wowzers.
– Already Pretty advises how to wear leggings.
– FINS interviewed Lois Frankel to see what she thought of the Citigroup chief's list of "dos and don'ts" for women trying to get ahead.  Meanwhile, Sweet Hot Justice's Legal Tease talks to her friend, a hooker, who actually provides some amazing advice:  Don't be a porn star.  (You have to read it to fully understand what she means.)  Love it.
– WSJ's The Juggle pondered the Goldman Sachs gender bias suit.
– Feminist blog Zelda Lilly wonders why the NYT just recently began including more women on the obituary pages — perhaps they just weren't dying before?
– Finally: Lifehacker rounds up their favorite uses for binder clips.