Liking these posts? Follow us on Twitter or like us on Facebook — this is the edited version of what we're reading! (We also Tweet if we hear about a good sale through our CorporetteDeals Twitter feed.) You can also follow us on Pinterest.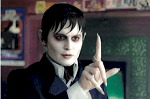 – Beauty Blogging Junkie tells you her secrets to concealing her dark circles.  Meanwhile, Pretty Shiny Sparkly rounds up the best bronzers.
– The WSJ rounds up advice from female CEOs on how to get ahead.
– Buzzfeed ponders how Hillary Clinton got us to stop caring about her makeup and clothes.
– ForbesWoman lists six things that stop 20-something women from achieving financial success.  Above the Law picks up an amazing story of someone paying off $114,000 of his student loan debt in cash.
– Savvy Sugar finds out how organizing guru Peter Walsh organizes his emails, and Lifehacker helps you get to sleep by describing how to "force quit" yourself at the end of the day.
– Thanks to People Stylewatch for quoting me in their June 2012 issue!
Did we miss anything? Add 'em here, or send them to [email protected] Thank you!