Liking these posts? Follow us on Twitter or like us on Facebook — this is the edited version of what we're reading! (We also Tweet if we hear about a good sale through our CorporetteDeals Twitter feed.) You can also follow us on Pinterest.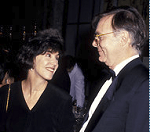 – This is from last week, but I only just finished reading this lovely obituary/memorial for Nora Ephron in the NYT.
– Everyone's talking about this NYT opinion piece: The 'Busy' Trap.  But perhaps this Self article on time-management tips will be of help.
– Savvy Sugar suggests some ways to unwind after a long work day.  Meanwhile, The Jane Dough talks about weird ways your cubicle might be killing you.
– Lifehacker learns a few tricks about packing efficiently from Louis Vuitton.
– A Cup of Jo is doing a new series on how WOHMs juggle — loved her series on WAHMs last summer.
– Oprah.com has some advice on how to find your true calling.
– Randomly: The Grindstone was kind enough to interview me. :)
Did we miss anything? Add 'em here, or send them to [email protected] Thank you!