Liking these posts? Follow us on Twitter or like us on Facebook — this is the edited version of what we're reading! (We also Tweet if we hear about a good sale through our CorporetteDeals Twitter feed.) You can also follow us on Pinterest.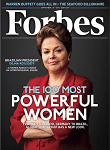 – Forbes studies the new class of female CEOs, and also rounds up the 100 most powerful women in the world.
– YouLookFab tells you how to deal with sentimental items when you're cleaning your closet.  Mashable has a great video and slideshow about stylish laptop bags for women.
– According to Jezebel, working moms are the happiest and the healthiest.
– SavvySugar suggests how to follow up after an interview.  Meanwhile, Ask a Manager shares an exchange with a reader who is angry and frustrated with her interviewer.
– Boss Mom Online reveals the 10 unwritten rules of maternity leave for career women.
– The NYT rounds up a few interesting sites that help you plan your meals for the week, and Buzzfeed has 52 fun ideas for organizing your entire house.
– Lifehacker points us to a way to fold a suit jacket while traveling.  (Looks pretty similar to my advice on how to fold a blazer.)
– In Kat news: If you're curious what went into planning my maternity leave from the blog, I'm guest posting over at ProBlogger today.
Did we miss anything? Add 'em here, or send them to [email protected] Thank you!