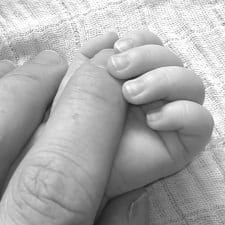 2018 Update: We still stand by these tips on preparing for pregnancy, but you may also want to check out our more recent discussions on family planning and pregnancy, including how to decide if you want to have kids. 
What are the most important steps to take as you're preparing for pregnancy and planning to have a baby?  If you're a Type A, planner type of woman, what should you know ahead of time? Readers discuss this often, but I don't think we've ever rounded up everyone's advice.  So: if  you wanted to start trying to conceive ("TTC") in six months, what would you want to check off your to do list? Are there certain things you'd focus on in your career, personal life, or health? For those of us who are Type A, planner types, this is an important question — what should you know before you TTC?
We've talked about financially preparing for a baby in our Tales from the Wallet series, as well as Kat's advice on planning your career for babies, but we haven't talked about the more general aspects of planning for a baby in a while. We've collected the most helpful reader advice here — what would you add? What would you tell a planner asking how to plan for her pregnancy?