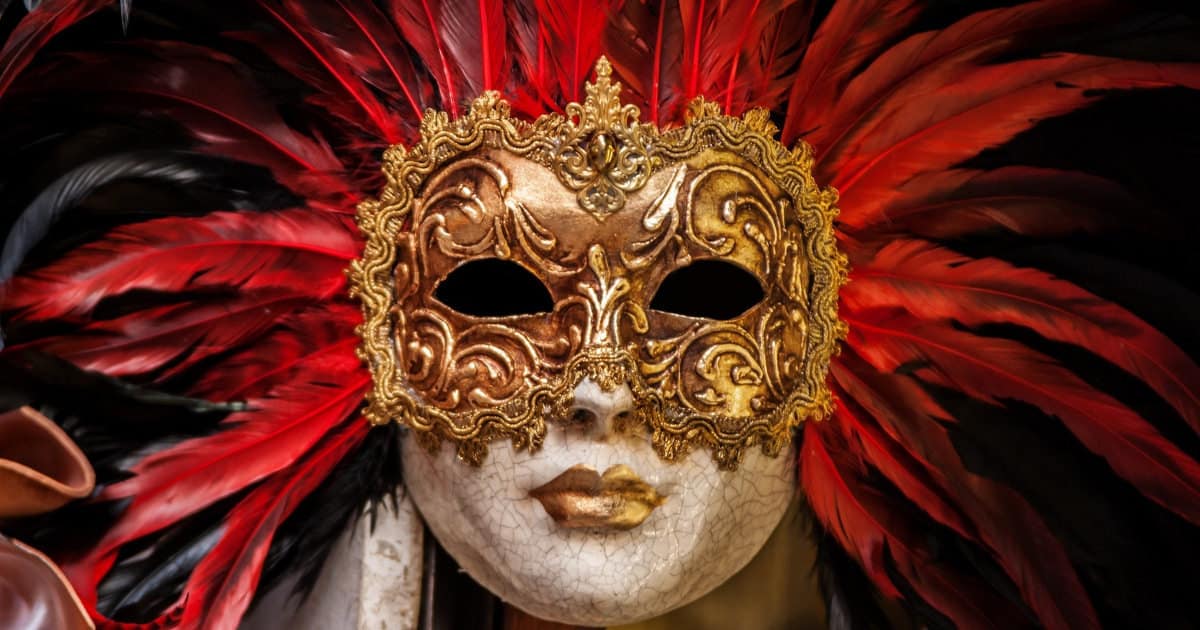 After all, it is meet your friendly anonymous blogger day!
So here's the deal, guys — we have been incredibly, incredibly honored to have such a great dialog with you since we started this blog in May 2008. We've gone from having 400 readers that first month, to about 35,000 unique readers each month. With growth comes new opportunities, and so we have some big news — starting soon, we'll be partnering with InStyle magazine and AK Anne Klein for a series of fashion events at Macy stores around the country, where we'll advise on trends as well as how to adapt different AK Anne Klein pieces for different situations. We're so excited!
However, it has occurred to us that it's rather difficult to host a fashion event anonymously. So… if you've ever wondered who it is behind this blog, read more, after the jump…
(Originally pictured: Mask II, originally uploaded to Flickr by Audringje. 2018 Update (mask) via Stencil.)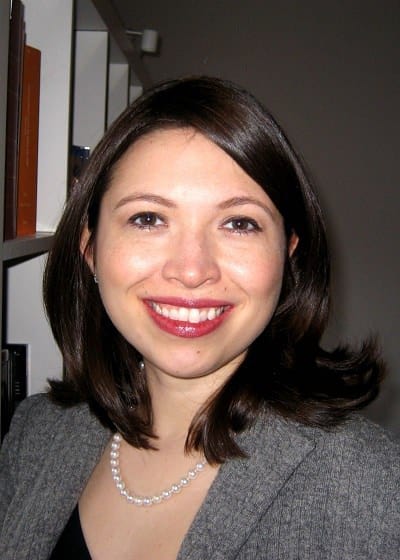 Hi. I'm Kat Griffin, your resident blogger. I'm a 33-year-old lawyer and writer based in New York.
Some other questions you may be wondering:
Who the heck are you? David Lat was kind enough to interview me on Above The Law today, so I'll let him do most of the background stuff. Briefly: I've been a lawyer for about seven years now, mostly as a litigator; in July of last year I started as a staff lawyer at a non-profit. I went to Georgetown Law ('03) and got my undergraduate degree from Northwestern University's Medill School of Journalism ('99). I live in Brooklyn with my husband, where we enjoy our experiments with the crock pot. (We've also updated our "About" page, and I've also posted some video clips (below) — just your general intro stuff, as well as some common questions.)
How are you qualified to give us all this advice? I have a board certification from the Fashion Blogging Academy, and have a black belt in the Dark Arts of Networking . . . just kidding. How is anyone on the Internet qualified to give you advice? For what it's worth, I've been a lifelong fan of fashion and style, was a fashion journalist for about half a second, and have been there — trying to adapt my personal style to a conservative office environment. Around the time that I was a fifth-year litigator at my firm I realized, NO ONE is giving out this advice, and everyone is struggling to learn the same fairly basic lessons (if they even realize that said lessons needed to be learned in the first place). So I started the blog. Am I always 100% right? Nope — that's where the good folks who comment here come in. And I love it when you guys tell me that I'm completely 100% wrong, because that's when I learn the most. (Although, hey, I do prefer to be right.)
How are things going to be changing? Not that much, at least for the moment. Posting will continue as normal, although the byline may change from "C" (which I've used because "Corporette" seemed so long) to "Kat." Perhaps we can schedule some meet-ups in different cities — I'd love to meet the readers as much as possible.
What's the deal with AK Anne Klein? We're really excited about this! Invitations for the first event are going in the mail today. Here's the schedule for the events (we'll have more details in the future). We hope you can join us!
April 1 – 6 pm – Dadeland in Miami, FL
April 10 – 2 pm – Cherry Hill Mall, NJ
April 21 – 6 pm – Oxmoor, Louisville, KY
May 8 – 1 pm – Southdale, Edina, MN
Are you going to stop with the "we" now? Undecided, honestly. I started using "we" in the "my friends and I" sense, not in the "royal" sense — and that's still true.
Oh yes — and the video posts…
Anyway, that's the 411 on me — if possible, we'd love to learn more about you. Would you please consider taking this survey?