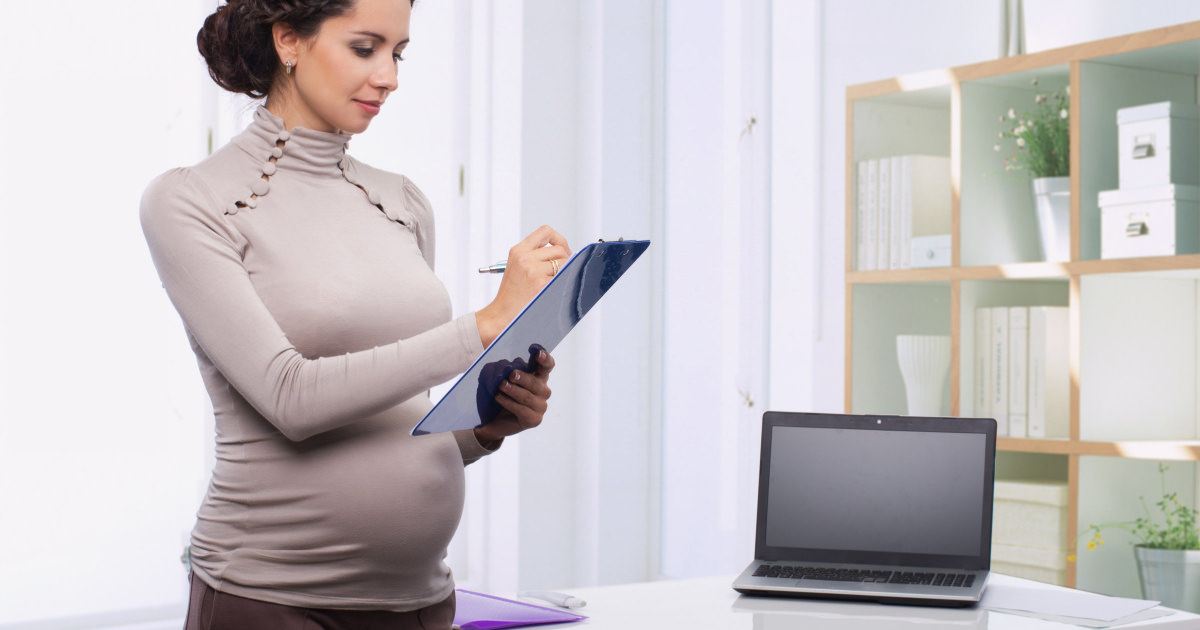 An older friend was reminiscing recently about the '70s and '80s, when a woman who had a career generally had to either decide NOT to have kids or, if they were determined to become a mom, find a way to make it work somehow. I suppose it doesn't sound so strange to write it out here — sure, everyone makes choices — but there was a darkness to her tone that struck me, an underlayer of "If you really need to have kids, you can, but your career will suffer and you'll never see your kids anyway — so if you were a 'working woman' first or someone who wanted a big career, you wouldn't have kids back then." (She never had kids, but had several long and successful careers.) I thought we'd talk about it today, decades away from the time she was talking about… what messages have you received about kids and career, and have you ever felt like you needed to choose between the two? If you've ever pondered motherhood, did you feel like your career would be constrained to any extent by having kids?
Here are some things to discuss regarding the The Kid Question for working women:
For everyone: What messaging have you received about The Kid Question? What have you felt is "expected of you" (by your family/friends/education/office culture)? Which doors have you left open, which have you gone through, and which have you shut, whether mentally or physically?
For younger women: How much do you think the message "Make a choice: motherhood OR your career" is still an issue for women today?
For working moms: What has surprised you about the sacrifices that working mothers have to make? What have been your best strategies or tools for juggling motherhood and a career (flexible work arrangements, long maternity leaves, options to lean out/on-ramp)? (Coincidentally, over at CorporetteMoms today I'm sharing my top tips on how to find balance as a working mom…)
For women without kids, either by choice or circumstance: How has the lack of kids affected your career? What would you advise younger women?
As for me, I think the messaging around career and motherhood has changed significantly — I saw a lot of working mothers in both the magazine world and the legal world, and I never really questioned whether I could have both a career and kids. I did think life would be crazy… but like Finals Week crazy. Intense periods of stress, but mostly doable. That said, I do know of at least one friend my age who did make career choices based on her desire to be a mother — she went for her MBA in her late 20s and was considering becoming an investment banker, but was steered away from that track because she told her advisers she also wanted to have kids a year or two after graduating. (If memory serves she had her son right after graduation, so she may have even been pregnant when these discussions were happening.)
Now, as a mom of two kids, I'll say that it's way crazier and that the crazy is more prolonged than I had expected. (There was a whole "Mommy Effect" study that found that a lot of moms-to-be have an unrealistic view of what life as a working mom will be like.) I also feel like the decision to have kids means you step away from what is plannable or even knowable to a certain extent — you step away from clear goalposts and milestones in a career sense and move at your own pace, which may be faster or slower depending on your family situation. (As I write this, the question of equity comes to mind — do men who want or expect to be fathers have to step away from clear goalposts and milestones? Do they walk into parenthood expecting to make any sacrifices, and even with equal parenting, do male parents make equal sacrifices? Might be an interesting discussion to have with the guys in your life.)
Let's hear from you, ladies — what does The Kid Question look like to you now? Do you feel like you have to sacrifice kids for career, to any extent in 2019? If you're a working mom, what choices and sacrifices have you made? If you don't have kids yet but plan to, what choices and sacrifices do you expect to make?
Stock photo via Shutterstock / NotarYES.