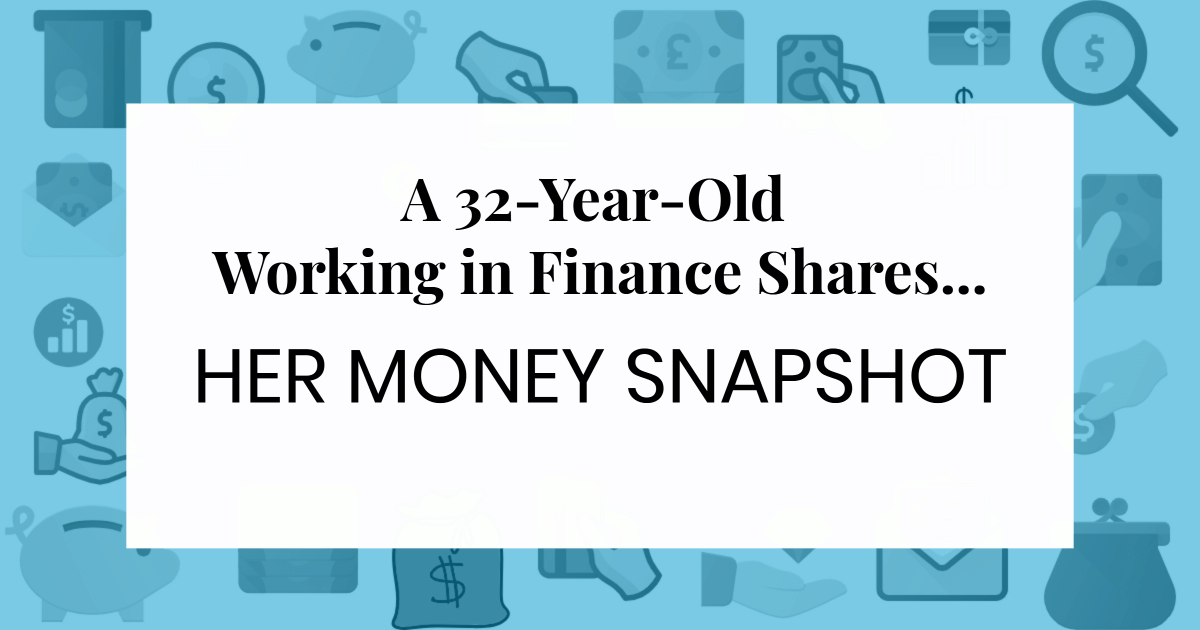 For today's Money Snapshot, we're talking salary, net worth, and more with a reader who lives and works in NYC and works in finance. She notes: "My income has gone up significantly over the past few years. Five years ago, I was making about $140,000, including bonus. Similarly, my husband has also basically doubled his income over the last five years. So we didn't always have as high of HHI as we do now."
We got a few requests from readers to launch our own "money diary" series, so we've asked willing readers to fill out a form with lots of details about debt, spending, saving and more! If you'd like to fill out the form and be considered for a future personal money snapshot, please click here to submit your response! You can see a PDF of the questions if you want to review them ahead of time. See others in the Personal Money Snapshot series here.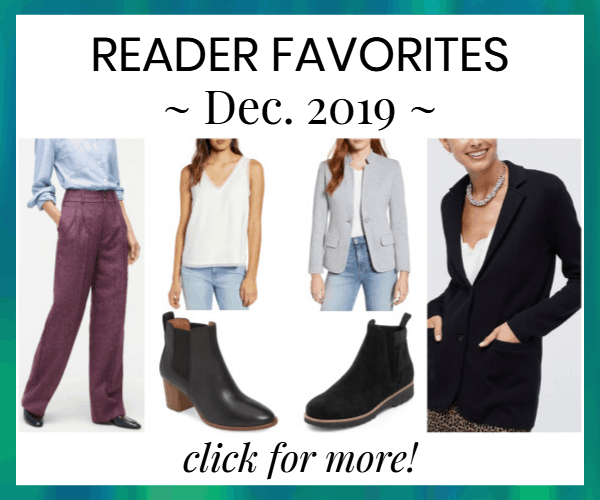 Please remember that this is is a real person who has feelings and isn't gaining anything from this, unlike your usual friendly (soul-deadened, thick-skinned, cold-hearted, money-grubbing) blogger — so please be kind with any comments. Thank you! — Kat
Name: R
Location: NYC
Age: 32
Occupation: Finance
Income: Base: $200,000. Bonus: extremely variable, ranging from $0 to $200,000… past few years have averaged around $150,000 (so average total comp of $350,000).
Husband's age: 33 (No kids yet, but planning to start a family soon.)
Husband's income: My husband makes $100,000, so total HHI of $450,000.
Net worth: My husband's and my net worth is ~$1M (excluding primary residence, which is $1.2M).
Net worth when started working: 22, straight out of college, with net worth of negative $15,000 (student loans). I was fortunate enough to get full financial aid for college but still had to take out loans to cover summer expenses plus textbooks/incidentals. Also had a major health incident during college that cost me ~$5,000 out of pocket.
Living situation: Own home — our mortgage + condo fees/taxes total about $5,000 each month.
Debt
What does your debt picture look like?
We have two mortgages (primary residence + rental) and currently owe about $900,000 on the primary and $100,000 on the rental. I had about $15,000 in student loans when I first graduated college but was fortunate in being able to pay it off in full within two years.
How much money are you spending each month to pay down debt?
Our monthly payment (including taxes and condo/co-op fees) is ~$5,000 for the primary and $2,500 for the rental. We currently rent out our first apartment, which we lived in for ~6 years. The mortgage/condo fees/taxes on that is ~$2,500 per month and we rent it for $2,000, so negative $500 per month cashflow (but roughly breaks even once you take into account some of the tax benefits). Planning to sell the place in the next year.
How did you pay for school?
Full financial aid for college (my parents didn't have to pay anything) and I also worked during the semester on campus.

Home debt: Share your strategies with us:
For our first home (the one we currently rent out), our strategy was to buy a place we could afford on just one income. Given our income was significantly lower back then, that meant we could only buy a small place in a non-trendy neighborhood where my daily commute was close to an hour. But as a result, we were able to save aggressively for retirement, as well as a second down payment for our current place which is much nicer (and more $$$$). We took out a 15-year mortgage for our first home so we were able to build equity more quickly. However, the downside of buying in a non-trendy neighborhood is that we won't make as much money when we go sell it. The property has only appreciated by about $50,000 since we bought it.
For our second (current) home, we went the opposite direction. We bought in a luxury condo building in an up-and-coming, trendy neighborhood where we need both incomes to comfortably afford the mortgage. We got an 7-year adjustable rate mortgage, which I know you're not supposed to do, but we don't plan on staying in this place for more than seven years so didn't want to pay more interest than we have to. Our strategy with this purchase was 1) to upgrade our living space (it's a two bedroom condo) but also 2) as a speculative bet that housing prices will continue to go up in this neighborhood. I know it's risky, but by this point, we've already built up sizable assets/savings so we feel comfortable taking this risk. FWIW, home prices have already appreciated by at least 15% in our neighborhood since we purchased our place less than two years ago.
For both purchases, we put 20% down.
Savings, Investments & Retirement
How much do you save for retirement?
We max out our 401k each year (~$18,000 each), in addition to a backdoor Roth IRA ($5,500 each). We've also been contributing ~$10,000 to a 529 plan each year for the past few years (the max amount that's deductible against our New York state taxes) even though we don't have kids yet (but I figured it's better to save now while we have the income and ability to).
How much money do you allocate to other tax-savvy investments/accounts?
529: $10,000 each year; FSA: just what I plan to spend on health expenses each year since you can't carry the balance over like in a HSA.
How much do you save outside of retirement accounts?
I don't do automatic transfers, I just periodically transfer money from our checking to our brokerage account.
What is your investment situation like?
I do not use a financial adviser/planner, and I handle all our finances. (My husband is kind of clueless on this subject.) I buy exclusively index funds and ETFs. (Our 401ks are all in index funds, while money in our brokerage account gets allocated to ETFs that track major indices.) Our asset allocation is 100% equities given we're still fairly young and have high risk tolerance and long investment horizons… Will probably start adding to bond funds in a few years. I frequent the Bogleheads forum and have found it super helpful and would recommend it to anyone looking to get started with investing/financial planning.
Do you have an end goal for saving or are you just saving for a rainy day?
I've saved extremely aggressively for two reasons: 1) my industry/company is extremely volatile with multiple rounds of layoffs each year, and 2) I want to switch careers soon and do something more meaningful with my time. Unfortunately, socially impactful jobs don't typically pay very much, so I'm planning on using my investment income to supplement my salary.
What's the #1 thing you're doing to save money, limit spending, or live frugally?
I would say the most frugal thing I've done is buy a really cheap place for our first home so we were able to save aggressively. My philosophy is that instead of trying to scrimp and save on the variable expenses (meals out, entertainment, daily lattes, etc.), it's much easier and effective to save on the large fixed expenses (e.g., rent/mortgage). Even when I rented, I've always lived in less than desirable neighborhoods (not dangerous, just unhip) so I can minimize fixed costs. Of course, we now have a much larger mortgage for our second home, but like I mentioned before, that was partly for investment purposes.
When did you start saving seriously? How has your savings strategy changed over the years?
I've always been a saver — I think it's a function of growing up poor. Financial security was my number one priority coming out college and the reason I went into my current industry. I remember my first year out of college, living in NYC, making $60,000 a year, I would save about 50% of my take-home at a time when most of my peers were struggling to get by on similar salaries. I've loosened up quite a bit since then as I've built up my savings/investments and gotten more financially secure.
Have you ever made a big money move or investment with savings in mind, such as rolling over an older IRA into a Roth IRA or superfunding a 529?
I think funding a 529 without kids counts, haha. I don't tell anyone this because I'm sure they'd all think I'm crazy, but for me, it makes sense to save now while we are DINKS rather than wait until we have little ones and have to pay for childcare and other kid-related expenses. Plus, the power of compounding!
How much do you have in cash that's available today?
$10,000–$15,000 in checking accounts
How much do you have in cash that's available in a week?
I no longer have savings accounts, per se… everything is either in checking or brokerage or retirement/tax-advantaged accounts
How much is in your "emergency fund," and where do you keep it?
That would be my checking account, so $10,000–$15,000 at any given time. I figure if I need more (e.g., extended job loss), I can always liquidate stuff in my brokerage accounts.
How much do you have in retirement savings?
Between my husband and me, about $500,000 in 401k and Roth IRAs
How much $ do you have in long-term investments and savings (CDs, index funds, stocks) that are not behind a retirement wall?
Between my husband and me, about $450,000 in brokerage accounts.
Spending
How much do you spend on the following categories on a monthly basis?
Groceries: $100
Restaurants, bars, takeout, and delivery: $1,500–$2,000
Clothing and accessories: $200
Transportation: $150
Rent/living expenses: $5,000
Entertainment: $50
Health care — premiums and other costs: My husband and I both get our healthcare through our work. I'm not sure how much his cost, given it's deducted directly from his paycheck. Mine is about $120 per month for the low-deductible comprehensive plan. Outside of premiums, I probably spend about $1,000 on healthcare/prescription drugs a year.

What's your spending range for these things? What's your average?
Vacations – Range: Cheapest would be a few hundred (I've stayed in $15/night hostels, even beyond college years), most would be our honeymoon (two weeks, over $10,000).
Vacations – Average: $4,000
Individual items of clothing – Range: From $10 sale finds to $300 Theory/DVF dresses
Individual items of clothing – Average: Average is ~$50 for dresses, $30 for tops, $80 for shoes. Most expensive is my winter coat, which cost over $450 retail and I bought for $280.

Apartment or house – Range: $800/month rent out of college to $5,000/month mortgage now
Apartment or house – Current main residence: $5,000 mortgage (including condo fees and taxes)
Car or other vehicle – Last purchase / current main vehicle: Current and only car cost ~$20,000.
Fill in the blank on this question: I could save _____ if I stopped ______, but I don't because _______.
I could save $1,000+/month if I stopped eating out, but I don't because I don't have time or the desire to cook and I really enjoy dining out!
When was your wedding, how much did it cost (total), and how much did YOU pay?
Wedding in 2013, cost less than $10,000 total; we paid for all of it.
If you have vacation homes, timeshares, or income properties, how much did those cost?
Rental property cost $250,000; we lived in it for six years before renting it out once we bought our second home.
At any point in your life to date, has inheritance played a role in your money situation?
No, my parents have/had no money; I don't expect any inheritance. Most likely, I will have to support them in some way in their retirement.
Money Strategy
Do you have a general money strategy?
Minimize fixed expenses, live well below your means, save money, and INVEST.
What are your favorite resources for personal finance (podcasts, blogs, books, series, conferences)?
Bogleheads
What advice would you give your younger self about personal finance?
One thing I wish I did sooner was invest. I was so risk averse when I was young (understandably, as I did not have parents/families to fall back on in case of job loss/financial catastrophe). I saved aggressively but just left all my money in my checking account.
Icons via Stencil.