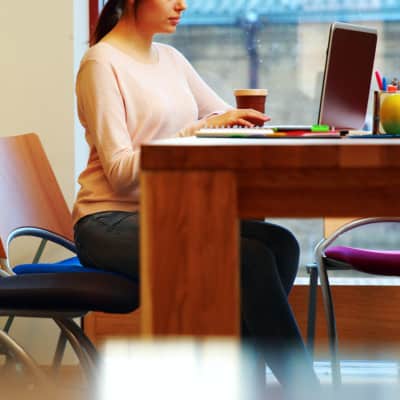 How can you be a good remote worker? With holiday travel coming up (where you may end up working remotely), and New Year reflections coming up ("going remote" might be one of your goals for 2019), I thought we'd discuss. Some notes from previous reader discussions on how to be a good remote worker:
Explain your strategies for success. Particularly if you're making a formal proposal to do remote work, you may need to answer two big questions up front for your boss: "What's in it for me?" and "How will I know you're still doing good work?" Answers here might relate to your own situation (for example, if you were going to quit otherwise), a vastly reduced commute (giving you more time to devote to clients!), closer proximity to clients, or more availability for trips to visit clients in other cities. As for the "good work" — you might offer a weekly status report emailed every week, tracking your own metrics, or more.
Understand that you may have to work on "home office time," particularly for phone calls. As one reader noted previously, "Since I'm in a different time zone, I'm very flexible about times calls are scheduled, even if it sucks for me. I've done more 5:00 a.m. calls than I can count, and had one four-month stint with a standing 4 a.m. call six days a week when the client was in a time zone eight hours ahead of mine."
Have a standing call with your boss to review projects, at least in the beginning. The formal structure may be helpful for him or her to ease the transition.
Pick up the phone instead of email. It's more effective for maintaining relationships and easier to avoid misunderstandings.
When you're in the office, work the room. When you are at the office or at a company function, circulate and talk to everyone. Schedule lunches, happy hours, and just walk around to make the most of face time at the office.
Toot your own horn. To make up for reduced visibility at work, you may need to set humility aside and be your own cheerleader! Metrics are also great — if you can keep track of the numbers of anything (hours billed, clients handled, words written, whatever with numbers!) then do so in a clear format for your boss.
Further reading:
Pictured: Shutterstock / Dean Drobot.