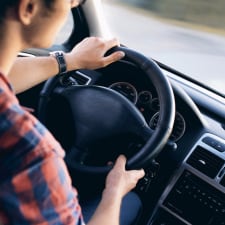 What has been your experience buying a car as a woman — and what shared wisdom can you impart to other women just setting out to buy a car? If you went to the dealership with a male significant other or friend, did the salesperson mostly speak with him while ignoring you? Did you feel like the salesperson was being condescending? Did the salesperson assume you didn't know anything about cars (whether or not that's true)? And if it is the the case (no judgment from this non–car expert!), did you feel like you were taken advantage of as a customer? Or, did you feel you weren't treated differently as a woman, and everything went great?
With the 2018 car models now available in showrooms — and because the next two months are an excellent time to buy a car — we thought it'd be a great time to discuss how to buy a car. We haven't had a lot of posts about car-buying (there have been many good discussions in threadjacks), although we've previously talked about the issue of whether to buy a fancy car to impress clients and, on our blog for working moms, we've talked about how to choose the best family car for you (Swagger Wagon, anyone?).
To spark some discussion, here are some interesting stats and other information about women and car-buying:
So, let's discuss! Share your stories and tips for how to buy a car as a woman — were they good experiences or did you find the process frustrating? Do you lease or own your car? For those of you with kids, do you have a "family car" as well as a business car? Any advice on selling and trading-in cars? What sort of information would you most like to see on Corporette: saving for a car, getting a car loan, researching cars, negotiating a price, etc.? 
Update: Apologies to the readers who didn't like the original title of this piece — writing headlines, finding keywords and optimizing posts for search engine traffic are all a big part of the game, and it's definitely more of an art than a science. We've since changed the title to one of the reader suggestions. 
Further reading:
Picture via Stencil.