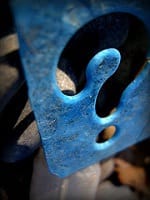 How do you handle questions about Ramadan at work? I think this is a great topic because awkward questions arise in a lot of different situations, whether the question stems from a religious practice (Ramadan, observing the Sabbath, ashes on Ash Wednesday), a medical issue (allergies, Celiac disease, etc), or a personal preference (e.g., a new diet). Reader D is new at her office and observing Ramadan, a month without food or water during daylight hours. Here's her question:
Ramadan has just started and I am a practicing Muslim (but people would not guess based on my appearance, so I am told) and I am working in a law office. I really like the job and I am pretty new, and everyday attorneys are asking if I'd like to join for lunch or coffee and I say no thank you, I really appreciate it etc. What gets trickier is at lunch-ins where there is a surplus of food and people give me looks about not eating (Ramadan rapid weight loss does not help the suggestion of other issues), but I really don't want to tell them that I am observing the month of Ramadan (yes an entire month without food or water during daylight hours). Any suggestions on how I can field these situations which will be coming up every day for the next 20+ days? I only ask because I have had a pretty rough experience in the past when people have 'figured out' I am fasting- and I just don't think religion is a relevant topic in the work place, as long as it does not affect my performance, and it has not.
I'm curious to hear what the readers say here. (Pictured: Question mark., originally uploaded to Flickr by Segozyme.) For my $.02, I think this is how you should handle it:
First: Don't feel weird about it. Whether you say "I'm fasting" or "I'm observing Ramadan," those are both perfectly acceptable reasons and are complete answers in and of themselves. Some people may press on — gee whiz aren't you hungry and my gosh how are you not falling over from exhaustion and so forth — and that's where you need to make the next decision:
How much else are you going to say?You can come at it from a few different angles:

Humor. Come up with a pithy one-liner or two and just repeat that when you get further questions.
Education. Call me crazy, but I like to believe that most people are coming from a good place, particularly if they have questions — they're trying to learn more. You can use it as a teaching opportunity and think of a few bullet points you'd want people to know, and perhaps a website to refer them to more information, even if it's just Wikipedia.
Silence. If you're really not comfortable talking about it more, don't. Change the subject, excuse yourself to go to the bathroom, or start talking to someone else. I wouldn't advise this as a general "across the board rule," but — let's face it — there are some people and some situations where this is going to be the most graceful way to end the conversation.

If it's a social or networking opportunity, particularly with new colleagues, suggest you do something else instead. For example: "I'm fasting this month for Ramadan, but I'd love to get lunch next month. Is Tuesday the 13th good for you?" Depending on the situation you may want to suggest doing something else entirely, such as getting a manicure together (if it's a friendly female colleague), making a run to the nearby bodega together at snacktime (you can pick up a magazine or newspaper instead of a snack), or more.
Readers, what is your advice for Reader D? How do you handle awkward questions?