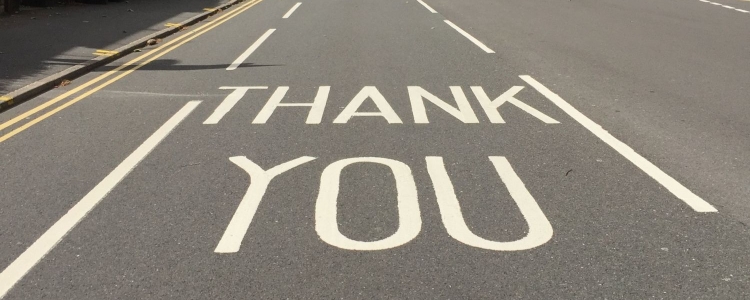 Wondering how to thank your references if you're job hunting? Reader C has a great question…
I'm anxiously awaiting a few job offers–and am wondering if a $100 gift card to a delicious local restaurant is an appropriate thank you for each of my references? (The potential offers are for healthcare-related opportunities–hospital positions and consulting gigs.) What have you done in the past?
I first misread this question as how to thank your interviewers. (No gift cards to interviewers!)
I think this is a cute idea, but one that could be tweaked to make it even better:
Instead of gift cards, take your references to lunch. Ask their career advice, what they think your strong suits are heading into any new job (and, just for your ears, what they think your weaknesses might be!). Ask them how they got to where they are, what they might have done differently given the clarity of hindsight.
And then… stay in touch with them. Tell them how you're doing, ask them to lunch once a year or so and see how they're doing.
This is how you turn a work colleague into a mentor, at least in my experience. But if you're far away, a gift card is a nice idea. (Although, truth be told, I don't think I've ever thanked my references with any specific "gift"!) 
Readers, how do you thank the people who serve as your references on your resume?
This post contains affiliate links and Corporette® may earn commissions for purchases made through links in this post. For more details see here. Thank you so much for your support!
Stock photo via Stencil ("thank you" printed on road). Originally pictured (2011): Steve's 80's Party, originally uploaded to Flickr by Bob. B. Brown.