Which are the best books for women to read before they begin their careers? Which business books have been essential to you in the middle of yours? Are there any articles or general blogs that are essential reading as well? Reader E recently asked about must-read business books for women:
Been a regular reader for many years. I was wondering if you could do a round up of the working women books you recommend. I know NGDGTCO is often mentioned, but is there a certain set of books that you think women should read for work?
Very interesting! We've talked about some of the best books for becoming a better manager, as well as the best resources for becoming a leader, and I've even rounded up my favorite articles for working women — but we haven't had a good open thread on point in a while.
Here is my list of must-read business books for women, but I'm curious what readers say:
Kat's Top 5 Must-Read Business Books for Women
Psst: we've also talked about the best personal finance books for a newbie…
Ladies, what would you add to this list of must-read business books for women? Which books, new or old, have you read that have really helped your career? Any TED Talks or other resources other than books or articles that you'd throw in? (I was JUST wondering if we should start a book club, too…)
Pictured: P1400783, originally uploaded to Flickr by Franklin Heijnen. Leather texture background on Pin: Shutterstock / Stanislaw Mikulski.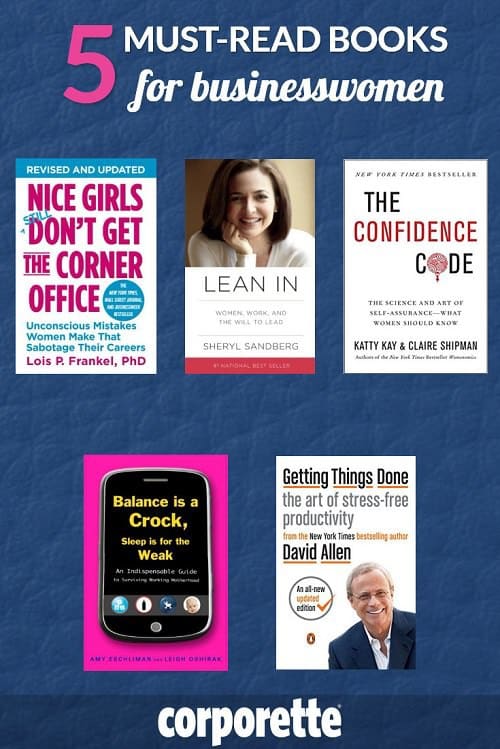 We are a participant in the Amazon Services LLC Associates Program, an affiliate advertising program designed to provide a means for us to earn fees by linking to Amazon.com and affiliated sites.