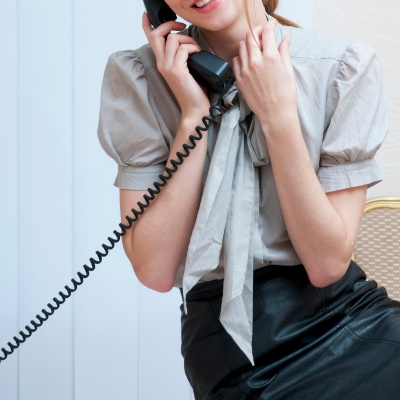 2019 Update: We still think this is a great discussion on whether leather skirts are appropriate for the office — you may also want to check out a recent 2019 discussion amongst the readers on point.
Leather skirts: classics — or classic mistakes? I've noticed some great leather skirts in stores lately, some of which could very well work for some offices. But are they appropriate? Too dated? Too sexy? Too casual? I thought we'd take a poll.
Here's my $.02: Leather, like animal print, can be a little wild — but also like animal print it's a classic, and a well-fitting, quality leather skirt in a classic shape can be worn for years to come. Imagine an outfit that plays with textures — a corduroy or tweed blazer, maybe a silk top, and then suede pumps — that could be amazing for the office, and the leather skirt could be just the right touch of "rocker chic" to really elevate the outfit. I think styling is key, though — you both want to avoid looking like someone out of the 80s (say, by mixing black fishnets and huge platform heels with a leopard print top) as well as someone who is just killing time at the office until your rockstar ship comes in and you're ushered off on your world tour. I would also say that quality is key here — if you're going to go for a leather skirt, go for an actual leather (not pleather) that has been finished well and will stand the test of time.
Readers, what are your thoughts?
2019 social media images update via Deposit Photos / nkrivko.