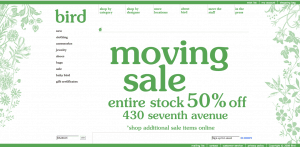 Sure, Bird may be a likely suspect for various magazines' round-up of New York's greatest boutiques, but we've never been there. Blame it on the fact that we're mostly Manhattan girls or just lazy shoppers, but either way — having looked through the site's collection (which has some serious sales right now due to a moving sale), we'll have to make a trek out sometime soon. The owner, Jennifer Mankins, got her start as an assistant buyer from Barneys New York; she also was head buyer for Steven Alan before she helped start women's clothing label Charlotte Corday. She opened Bird in 1999, where she features "women's apparel, shoes and accessories by up-and-coming designers from New York, Los Angeles, Paris and London, as well as Japan and Scandinavia." In addition to the online shops, she currently has one shop in Park Slope and another in Cobble Hill; her largest store yet will be opening in Williamsburg sometime soon.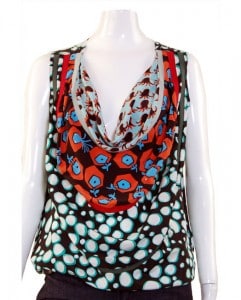 Wow. This silk jersey top from Tsumori Chisato is such an unexpected mix of patterns and colors — it sort of manages to have a comic book vibe and an art vibe — yet it also reminds us of the kind of pattern you'd see on an Hermes scarf. We'd wear it beneath a black pantsuit and make it even more conservative with nice pearls. On sale from $480 to $230.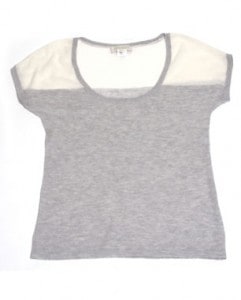 Great, great cashmere tee from Demylee. Love the scoop neck and love the near-sheer shoulder panels. It would be lovely under a darker gray suit with some bright accessories to make the outfit pop — a bright blue patent belt, a yellow enameled necklace — or perhaps worn with black pants and a colorful jacket, like a purple or green. On sale from $155 to $79.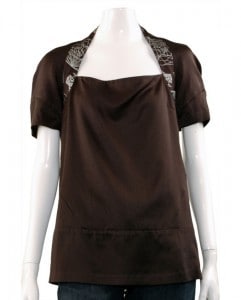 This is a lovely silk blouse from Octopi — very wearable with a hint of an artistic vibe. Wear it with slim pants; if you want to make it a bit more conservative, pair it with pinstriped pencil skirt. On sale from $270 to $139.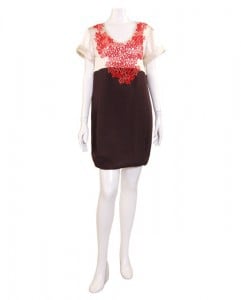 This 3.1 Phillip Lim dress is great for a day-to-night kind of thing, and is on sale from $695 down to $349. It is very recognizable, of course, but that can be great if you're going to a cocktail party or some other industry-wide event where you want to be recognized.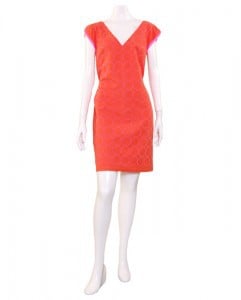 This dress by Mina Perhonen is great for adding a splash of color to a drab office wardrobe — we love the splashes of hot pink details on the orange dress. We'd suggest pairing it with a very neutral jacket — beige or cream if possible. Was $610, now $309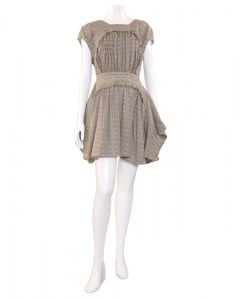 This "popcorn" dress by Rachel Comey may be our favorite of the bunch. As the website describes it: "The subtle print and neutral hue keep it wearable, while the totally unusual cut gives it a romantic-gladiator feel." We agree. This is exactly the kind of thing that is a great way to push the boundaries at your office — it maintains decorum levels with a high neckline and appropriate hemline, yet is fantastically interesting. We'd pair it with purple suede heels. On sale from $380 to $189.