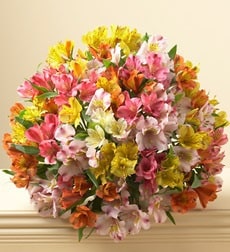 Update: Administrative Professionals Day is April 24, 2024. Some great gifts to get for your administrative professional (other than cash, of course) include:

As some commenters are noting today, Administrative Assistant's Day is April 27 — right around the corner. (Most flower places are touting "Administrative Assistant's Week" as starting April 24.) 
We haven't had a thread on gifts for your secretary/administrative assistant for a while, so I thought now would be a good time for one. (Pictured:100 BLOOMS OF PERUVIAN LILIES
, available at 1-800-FLOWERS for as little as $34.99.)
First, a poll: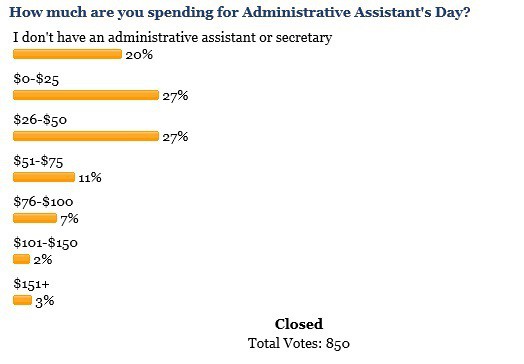 Years ago, a friend explained to me that she always got her administrative assistant both flowers and cash: flowers so everyone in the office knows you appreciate your assistant, and cash to keep the assistant happy. My friend's system made sense to me, so I never really looked for more than flowers — but I'm curious if other people get the assistant a personalized gift, or take him or her for lunch, or something else?
Please comment in the thread about what you're getting him or her — and how the equation changes if you share an assistant with other people.
Also, do you plan to celebrate Administrative Assistant's Day or a full week? Just curious…