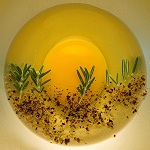 One of our readers wrote in with this intriguing question:
My boyfriend and I were recently invited to Sunday Brunch at a senior partner's house, and I'm really unsure what to wear. I'm worried about being over/underdressed. We're in the Northeast, so it will be chilly, and the crowd is not strictly work people. If you have any suggestions, I'd really appreciate it.
First, congratulations on being invited to brunch at the senior partner's house — that's usually a great sign when someone more senior to you takes a personal interest in you and your career. Now, regarding brunch: Do you have an idea of who else is invited? (Clients or friends?) What sort of activities the day will entail? (Anything sporty? Or is it high tea?) Is your partner or his wife very religious — would they possibly be offended if you were to wear jeans? Finally, are there any other associates (who've worked with the partner before) you can ask for advice?
Our best suggestion, on the limited information we have, is to advise you and your boyfriend to go with the "competent but cool couple" look. By which we mean: dark, non-ripped jeans for both of you, blazers, and shoes (not sneakers). Dark non-ripped cords would also be fine for this kind of function (as long as the corduroys aren't cut like jeans — check to see if there are 5 pockets are not.) (For some reason, cords cut like jeans strike us as more informal than actual denim.) For your outfit, if you have trouser jeans or anything like that, we would choose those; wear them with your best pair of boots. You could top it with a velvet, corduroy, or wool blazer (some suggestions below). Because you don't know exactly what the temperature will be — if it's "nice" fall weather it could be outside on a porch, or if it's freezing fall weather but your partner is an environmentalist who doesn't believe in heating the house over a certain degree — we advise dressing in layers (perhaps a v-neck sweater with a crewnecked t-shirt beneath). You can still show more personality than you might if you were meeting with the senior partner and clients — by adding funkier jewelry and wearing your hair down, if you want to — but you should still look like a competent professional.
If you want to veer on the side of being a bit more dressed up, we would still suggest wearing trousers and a blazer, or perhaps a sweater. While dresses are great for every day at the office, at a casual social event like this one you might run the risk of looking too much like the girlfriend of the person who's been invited to the event.
If you're worried even this will be too formal, stick with dark jeans (not ripped), a funky or nice pair of sneakers, and a sweater that's a bit more casual — a hood sticking out of your blazer, perhaps.
Update: Wow, we're getting a lot of feedback telling us that we're completely off the mark. We stand by our comments that a dress is totally inappropriate for this affair — do NOT focus on looking pretty. You're not meeting your boyfriend's parents. And depending on the activities of the day — some partners have horse stables on their properties, others may have driving ranges — jeans are entirely appropriate. If there isn't going to be activities, though, and it's just brunch, go with trousers and a blazer.
Some wintry blazers we've noticed and might suggest, after the jump…
Photo credit, above: Sun Day Brunch, originally uploaded to Flickr by darkmatter