We seem to be getting a ton of negative feedback on the reader mail question yesterday, wherein we recommended that our reader wear dark trouser jeans to Sunday brunch at the partner's house. Although she wrote in to clarify her situation, we were still intrigued by the feedback. As we noted in our original post, the partner could be inviting you to brunch to show you his new boat, or her new horse. He or she may be extraordinarily religious and the minister will attend the brunch. Clients could be in attendance, or possibly future employers; on the flip side, the partner's granddaughter and her best friends could also be in attendance. In some of these situations we still think nice denim (like the picture at left) would be entirely appropriate — for others, it would obviously be completely inappropriate. So we thought we'd take a poll, asking whether jeans would ever be appropriate to wear to a casual, semi-work function. Photo at left: Anlo Odyssey Trouser Jean
, available at ShopBop for $205.
2020 Update: These are some of the best jeans for work (affiliate links): 1) Paige 2) Madewell 3) Topshop 4) Wit & Wisdom 5) Levi's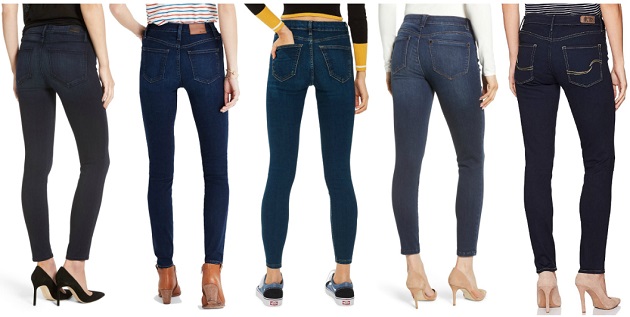 These are obviously just a few situations that we could think of… let's hash this out more in the comments.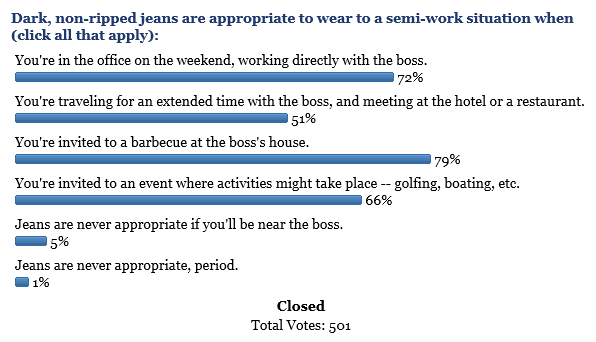 Readers, what say you — are jeans ever appropriate if you're in a semi-work situation?