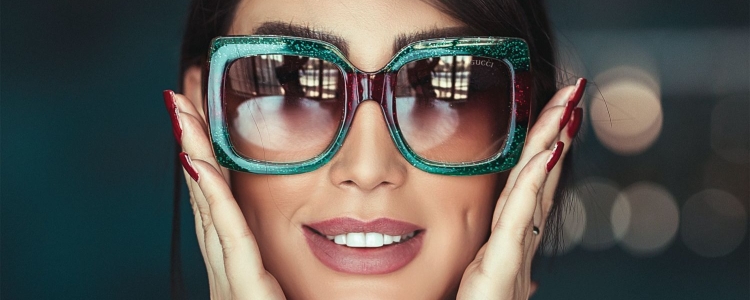 Even though summer's over, UV glare is forever, so we thought we'd address this question we got a while ago…
Was wondering if any of you have ideas about where to get a pair of decent sunglasses (polarized, but nothing fancy) for $20-$50 or so. I just don't like to pay more because I always seem to break them often, and I'm not so picky on the style. I've been looking and finding either way too cheap and shoddy ones, or far too pricey for designer ones. Any suggestions are appreciated! I live in Seattle where we have most major stores.
(We actually saw our eye doctor yesterday, and asked him about sunglasses — are some better than others? " Nope," he answered: "At least not for my purposes.")
Stay tuned for a roundup of our latest favorite sunglasses!
Sunglasses really are a totally personal choice and one where — unless you get really wacky — you can express some personality. Are you the hipster with the Ray Bans? The hippie with the grandma glasses? The weekend warrior with the wrap-around glasses? Personally, we prefer to wear Jackie-O type glasses–the larger the frame, the better. We have prescription ones that we wear most days (we highly recommend spending the bucks if you don't wear contacts all the time), or a pair of Old Navy ones ($9.99, recommended by Bunnyshop a few years ago) that we keep kicking around the inside of our bag for when we wear contacts. We've spent money on sunglasses that were supposed to be better for your eyes–
Maui Jim
and Hobie back in our lifeguarding days–but we must say, we've never actually bought "designer" sunglasses.
While we don't really care what sunglasses you wear, we do encourage you to wear SOMETHING, because UV rays really can damage your eyes (even in the winter and, if we remember correctly, even on cloudy days). (We have another, sillier reason for wearing them (with no actual proof behind it): squinting can cause wrinkles, and we don't want any wrinkles we haven't earned. Laughlines we will take aplenty, frown lines if we must–but no squint lines, s'il vous plait.)
Readers, how about you — do you let your personality shine through in your sunglasses? Do you swear by a certain brand? How do you feel about a "label" pair of sunglasses?
Originally pictured:  Women: Women's Metal-Trim Sunglasses – Black
, available at OldNavy.com for $9.50. Updated images (2021) via Stencil.