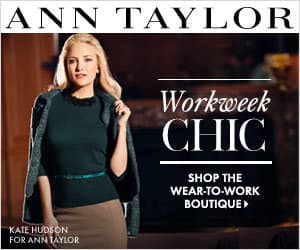 This is a sponsored post from Ann Taylor's new Wear-To-Work boutique — one stop shopping for wear-to-work styles.
Ann Taylor has long been a personal favorite of mine. When I started working, it was a bit aspirational — I remember saving up to buy my first pair of nice black trousers there, then having them hemmed four times because I was eager to have them look just so. In the heyday of my Wall Street legal career, Ann Taylor became the basis of my wardrobe — the majority of my favorite suits were from Ann Taylor, and I used to love to go to the store at the South Street Seaport when I had the rare leisurely lunch hour. Even now — as a new mother and self-employed blogger, rediscovering my style in a vastly different environment than the one I was in 5 years ago, I've found that Ann Taylor still speaks to me — the simple lines, the good quality, the chic, classic style.
So I'm thrilled about Ann Taylor's new Wear-To-Work boutique (accessible from the "Lookbook" section of the front page). From that one page, you can browse suits, look through great work-appropriate dresses, and find wardrobe workhorses like skirts and cardigans — it really is one stop shopping.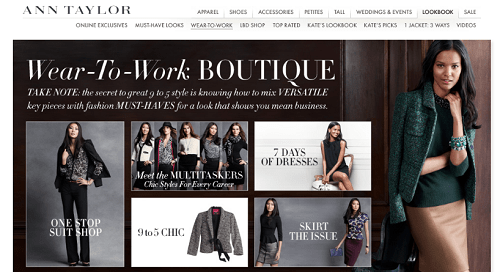 This season, I'm particularly loving some of Ann Taylor's personality pieces for the office. Take, for example, the dark jade jacket ($198) — I love it both as part of a suit (with a matching tweed skirt) and by itself. (Update: note that today there's a limited time, 30% off entire purchase with promo code SALE30 — so these prices are even more reasonable than what's listed in this post.)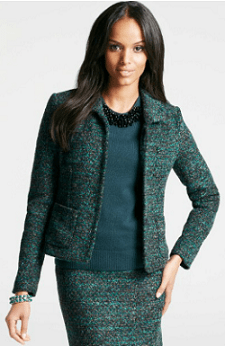 This everyday sheath ($98) is highly rated by customers — I love the architectural lines and the sleeves.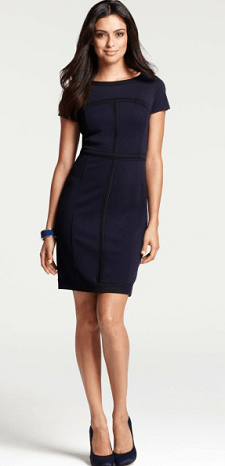 This pencil skirt (now $70) seems bright and happy, but still professional. I like how the fabric has a bit of texture to it.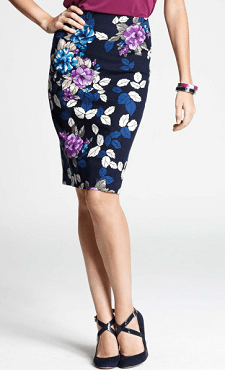 This top ($58) is actually on a lot of models in the lookbook — I love how it looks more casual worn out, as here, and much more lux when tucked in — and I love that keyhole detail.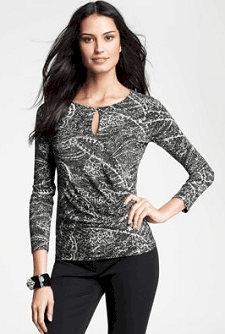 This one is just your basic black skirt($88) — but I love the added flounce. It's a rayon/nylon/spandex ponte, which I think of as being both sturdy and comfortable.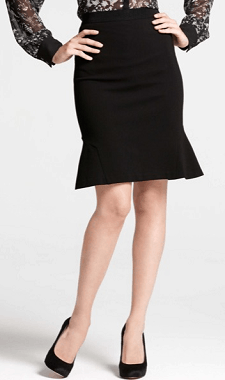 Readers, which are your favorite pieces from Ann Taylor's new Wear-To-Work boutique?