Today's reader email about personal shoppers was a bit outside of my area of expertise — so I've asked my friend (and stylist) (and former lawyer) Kalyn Johnson to answer it.  (Pictured: I'm done with matching socks, originally uploaded to Flickr by susansimon.) First, here's the question…
Could you do a post on the ins and outs of personal shoppers for women – both those from department stores and those that work on a freelance basis. How do they work? Do they charge? If so, what's worth paying for? In the near future, I am going to make a significant investment in new work clothes for my first big firm job after finishing a clerkship. I have a bad track record with business casual, and I am considering getting outside help. Any suggestions or experiences you could share would be very helpful!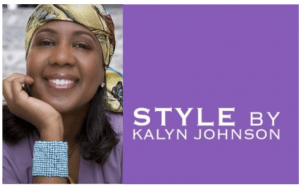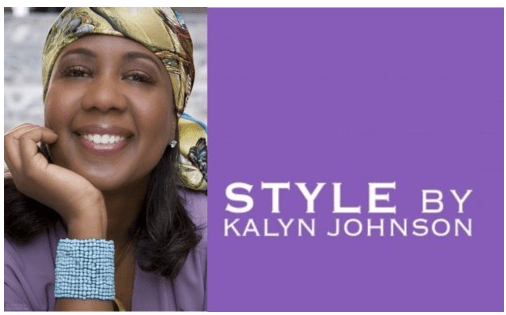 If you're looking to take your game up a notch — you know, do a true overhaul of your wardrobe — you may want to hire a Stylist or possibly a Personal Shopper. Stylists and Personal Shoppers aren't just for celebrities – a stylist can help you hone your sense of style and teach you how to edit and refine your wardrobe. Think about the best-dressed person you know – she's not particularly trendy. He's not flashy. But they are well put together, their clothes make them seem polished and poised before they even open their mouths. And we all know that first impressions are lasting impressions. Someone once said, you don't get a second chance to make a first impression … Those who stand out from the crowd are people who've created consistent signature looks for themselves. Some just have a natural flare for it. Others hire folks like me to help them get there; it doesn't matter – well dressed is well dressed, right?
Stylist v. Personal Shopper
A Stylist is more than a Personal Shopper. Stylists are hired to help clients achieve "overall looks." Generally, a stylist will help you hone your sense of style and teach you how to edit and refine your wardrobe. A Stylist does act as a Personal Shopper and will either shop for you or take you shopping, but he or she typically does so with full knowledge of you, the clothes you have in your closet and the "look" that you are going after. Rates for Stylists vary depending on the city/state in which you reside as well as the services they're offering. Some Stylists charge a flat fee, while others charge an hourly rate. The best way to find out is to do some investigation online to find a Stylist whose philosophy comports with yours and then just pick up the phone or shoot them an email to ask for their rates if rates are not posted on their website.
A Personal Shopper is just that, someone who shops for you. Nowadays, many department stores offer "Personal Shopping Services". Most of the time this service is free and just requires that you make an appointment ahead of time. While the service is free, the clothes are not; most department store Personal Shoppers make a commission on the clothes they sell. Which means that it's in their, and the store's, best interest to steer customers to the higher-end brands. While this is by no means the "rule", it is something to be aware of before setting up a personal shopping appointment. Typically, people use in-store personal shopping services when they have a special event to attend and want more than a salesperson's help. However, many of these services will gladly work with customers on a regular basis to help them dress for all occasions. If an on-going relationship is cemented, then a department store personal shopper may in fact become your "stylist". She will get a sense of your style, your price tolerance and your closet (because she's helping to fill it) over the course of time. Nevertheless, a great personal shopper should act as your "stylist" for the day in terms of trying to understand the event/item you're shopping for and finding the right thing for you.
Is Hiring A Stylist Worth the Money?
I can't speak for all stylists, but my goal is to help you out by providing you with the tools you need to look good on a daily basis. The biggest complaint I hear from clients is that they have a closet full of clothes but never have anything to wear. Unfortunately, too many of us find ourselves in this dilemma on a regular basis. Having too much to wear is almost worst than having nothing to wear. There's nothing wrong with a little retail therapy every now and again. Having new things provides a momentary high, but shopping for the sake of shopping often leads to a closet full of clothes, not a wardrobe. I teach my clients to shop strategically so that they have exactly what they need for just about any occasion.
My Wardrobe Evaluation is nothing like what you've seen on TV, or at least I hope it isn't! My job is to take away your anxieties and worries about getting dressed in the morning. I want to learn about you and who you are so that I can help you make the clothing decisions that are going to be best for you. I view this as a collaborative process. So, I ask my clients to be open to the possibilities of new styles and to contemplate stretching their comfort zones a bit … all in all, my intent is to make this a fun and positive experience. After all, it's just clothes, not rocket science. Through a 2 hour block of time either in your home or via Skype, I get a snapshot into your world. I take the information I've gathered during the Wardrobe Evaluation and create a LOOK for you – something fun, that will help you begin to see yourself as the "new you." A few of the looks I've created for clients include: The Marriage Material Girl, The Edgy Sophisticate and The Errant Heiress. While none of the LOOKS sound professional, The Marriage Material Girl is a physician, The Edgy Sophisticate is a corporate lawyer and The Errant Heiress is a record industry executive. We're all multifaceted individuals with interests that are often divergent from our day-jobs; I try to marry the person, their profession and the way they see themselves. The "LOOKS" provide a vehicle for clients to begin to see themselves in a new light. I'm successful when a client calls to tell me how happy they are because they've received a ton of compliments about their new clothes and overall LOOK.
Fashion Stylist and Lifestyle Blogger, Kalyn Johnson is a former corporate lawyer who turned in her precedent binder to pursue her passion of making fashion attainable. Her company, Style by Kalyn Johnson, is a style consultancy focused on personal branding for professionals. Send Kalyn an email to learn more about her styling services.