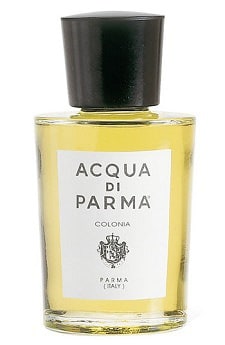 I'm curious, ladies — what are your favorite summer scents? I took a break from wearing perfume years ago when my sons were babies, but I'm starting to get into scents again, and am on the hunt. In years past, my summer scent was the men's cologne, Acqua di Parma; Nordstrom notes that it is "a composition born from sunny Sicilian fruits and a harmonious blend of floral essences such as lavender and damask rose that merge with woody notes of vetiver, sandalwood and patchouli." (Not surprising, I guess, considering vetiver and sandalwood are two of my favorite scents — I definitely tend to prefer darker, deeper notes.) It's $105-$173 at Nordstrom. Acqua di Parma 'Colonia' Eau de Cologne Natural Spray
Psst: Know your office (and your coworkers) — many readers have noted in the past that they haaaaate working with people wearing heavy perfume. 
Psst: White House | Black Market has some great sales going on right now — take an extra 40% off already reduced prices with code 62787.