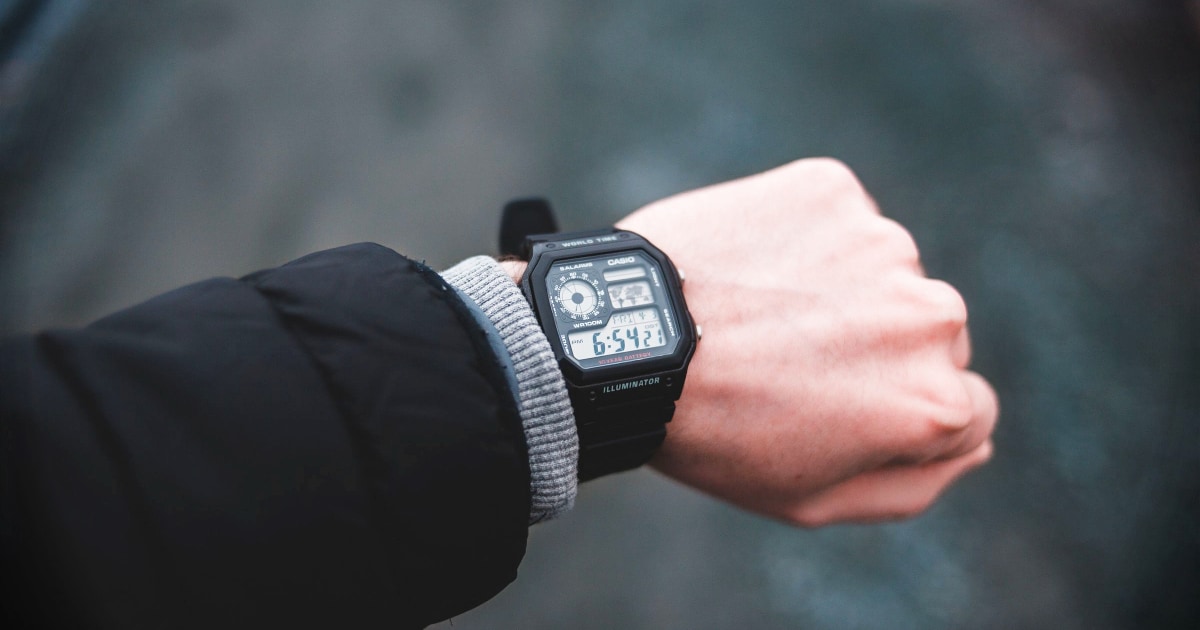 Someone wrote to us recently wondering seeking a classy, feminine digital watch. Readers, which are your favorite digital watches for women?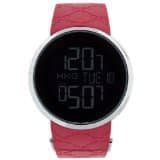 I do not like analog. Yes, I know this makes me an outlier, but there it is. My problem is finding pretty, classy, feminine digital watches. It seems either you get a huge clunky "athletic" watch or a huge clunky "techie" Casio-style watch. I've looked online and everytime I happen by a jewelry store (I even checked out the stores in Switzerland for heaven's sake), but couldn't find very much.
Here's my little secret: I don't actually like analog that much either. Apparently I was absent that day of kindergarten?
When I bought my nice watch I figured I'd sort it out eventually — I'm a smart lady, right? — but it still hasn't become second nature to me.
So now, whenever someone asks me the time I either a) punt and say "Quarter after!", b) change the subject, or c) check my cell phone or my computer screen. (Pictured: GUCCI Men's YA114212 I-GUCCI Watch, available at Amazon for $775 (was $1295).
2020 Update: the pictured Gucci watch is now sold out; there are a ton of great Fitbit options to choose from in the "under $150" range, and of course the Apple watch is sold everywhere, including Amazon. See all of our thoughts on wearable tech here, as well as our latest discussion of wearing smart watches at the office and professional watches for women!
It should also be noted that digital watches aren't necessarily a bad thing — they tend to lend a sporty "I like to run" and/or "I am all about precision" vibe to your persona. If those options don't appeal to you, however, there are some attractive digital watches out there. We've rounded up some options…
Psst: stay tuned for our latest favorite watches for work!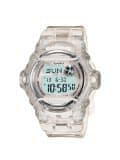 Go for an almost transparent band, such as the Baby-G. Another option would be to go for the most unobtrusive strap you can find.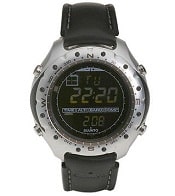 Go for the "I wear mens' watches" look, which can be a great look. One of the things I really like about the pictured Suunto watch is that the strap is leather — a lot of times the plastic straps that come with digital watches can get really dirty; this is a great, classy option.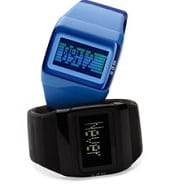 Go for a futuristic watch. For example, MOMA's "Never Too Late" watch displays the time in 12/24 format as well as the phrase "Never Too Late." 2017 Update: An Apple Watch or good FitBit might be perfect for this category!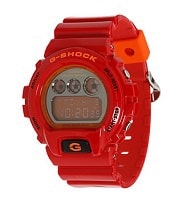 Go for color. Yeah, you're wearing a digital watch — what of it? Go for a really noticeable, fun color such as this tomato red G-shock watch.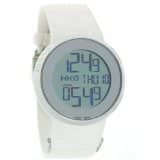 Go designer. A few designers do offer digital watches which might be worth checking out, as well — for example, Jomashop has several Gucci digital watches like the one pictured, and Nordstrom offers a bunch of good-looking digital watches.

Readers, for those of you prefer digital watches, what brands have you found? For those of you who don't wear digital watches — do you think any less of people who wear digital watches at the office?