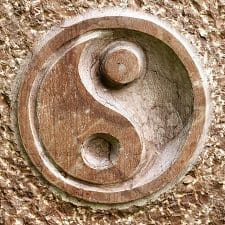 I read somewhere recently that people are well-advised to keep their office keys separate from their home keys. While I've never done that, I started thinking about the different ways that I have tried to keep my personal life separate from my professional life, and thought it might be a fun topic for an Open Thread.
1. Keys. I've actually always kept office keys on the same chain as regular keys (but on a separate ring if that makes sense), but primarily because I'm forgetful with keys and never wanted to show up at home or at work and realize I'd forgotten my keys for the appropriate locks.
2. Email. When I left my law firm job, it was really amazing to me how much personal email had encroached on my work email (perhaps because I had a work phone with email access, but not a personal one). I swore, from that point forward, to keep my work email and personal email as separate as possible.
Even now I do this — for example, I talk about contracts and IP issues re: Corporette a lot with my lawyer father, and I'm fanatical about keeping those conversations in my Corporette email. In addition to keeping things separate in a mental perspective, it's also handy from a filing perspective.
(Furthermore: I'm sure you all know this, but there is no expectation of privacy in work email — anything you write can be read by the company, and I believe I read a statistic that 85% of employers do some degree of monitoring on work email, even if it's just to search for keywords indicating terrorism.)
3. Clothes. When my younger brother started work, I strongly advised him to change into jeans when he came home from a long day at his conservative office — and I'll advise you all to do the same!
It's a good way to signify to yourself, "I'm home, it's OK to unwind." (Also, if you're eating dinner or snacking, it helps you keep your more expensive work clothes pristine for easier/less laundering).
Psst: these are our latest favorite jeans for work:
This post contains affiliate links and Corporette® may earn commissions for purchases made through links in this post. For more details see here. Thank you so much for your support!
4. Creative endeavors. It's wise to keep your office for doing work, and your home for personal creative endeavors (whether it be a blog, a screenplay, or a business plan you've devised). In addition to helping to keep your dreams separate from the office, it avoids any confusion about who owns the creative work.
5. Social media. I don't care how close you are with your coworkers — there is a line that exists in terms of what's acceptable to share and what isn't, particularly when you're talking about something that can be easily forwarded or copied.
For example, when I was dating I kept an anonymous blog about my adventures — and even though I was becoming really close with one of my coworkers (who is now one of my best friends, and heard about many of those adventures verbally) I never mentioned my blog to her at time.
Readers, what are your best tips on how to keep your work life separate from your personal life? What are the advantages/disadvantages to doing so?
Currently pictured: Stencil. (Originally pictured (2011): Ying Yang, originally uploaded to Flickr by Bibi.)