Liking these posts? Follow us on Twitter or like us on Facebook — this is the edited version of what we're reading! (We also Tweet if we hear about a good sale through our CorporetteDeals Twitter feed.)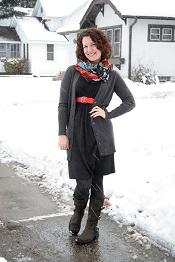 – Already Pretty has some great tips on how to wear black with intention. Meanwhile, SheFinds has a fun round-up of regular clothes that look similar to Golden Globe fashions.
– Christina Binkley at the WSJ advises that women should shop like men and look for well-tailored, high quality clothes.  (Crazy!)
– Glamour hits on a great hair tip: the letter to your future self advising not to get bangs (or whatever other style you're drawn to).
– Fortune rounds up the best companies to work for in 2011.