Liking these posts? Follow us on Twitter or like us on Facebook — this is the edited version of what we're reading! (We also Tweet if we hear about a good sale through our CorporetteDeals Twitter feed.)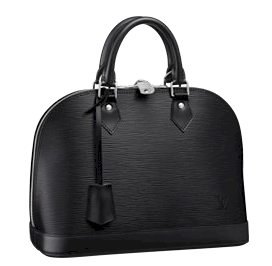 – Fashionista picked their "classic 5 handbags" — which then prompted some outrage on our Facebook page.  We're not sure what would be on our list, but probably the Longchamp Pliage as well as our beloved Louis Vuitton Epi Alma bag (pictured; available at Louis Vuitton for $1310). (We know, we know, the Speedy is probably more popular, but we've never felt like you can fit enough stuff in that bag, or carry it comfortably.)  Readers, what would be your investment-worthy handbags?
– The Downtown Women's Club has some great suggestions for how to lose LinkedIn connections.
– Lifehacker rounds up the best days of the week to buy which clothing items online.
– The Bucks Blog reports on a new site, Cheapism, that is like a Consumer Reports for the cheap.