Liking these posts? Follow us on Twitter or like us on Facebook — this is the edited version of what we're reading! (We also Tweet if we hear about a good sale through our CorporetteDeals Twitter feed.)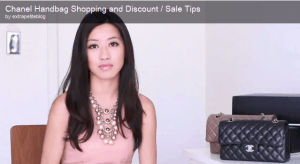 – ExtraPetite has a great three post series on buying Chanel bags.
– Bad week for women at the top.  WSJ's The Juggle reminds us what Carol Bartz and Sallie Krawcheck gave up.  Meanwhile, Fortune talks to Bartz who, characteristically, says Yahoo f*cked her over. (Hat tip: TimeToSignOffNewYork.)
– In more "yay women!" news, the ABA Journal looks at a survey that says that the quintessential unhappy worker is 42, single, female, and probably a lawyer or doctor.
– You can now add volunteering to your LinkedIn profile — Savvy Sugar reports.
– Lifehacker rounds up some ways to relax at work.
– Self Magazine wonders if we should all have a five-year plan.