Like these posts? Follow us on Twitter or Facebook — this is the edited version of what we're reading! (We also Tweet if we hear about a good sale through our CorporetteDeals Twitter feed.) You can also follow us on Pinterest.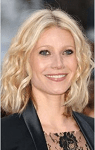 – Naturally Curly rounds up ten professional hairstyles with curly hair.
– The Wall Street Journal interviews some hedge fund women "in transition" (i.e., laid off) who worry their fashion choices negatively affected their careers.  The Grindstone takes a closer look (and quotes me in the process; thank you!).
– The Huffington Post and WSJ's The Juggle get into which careers are best for work/life flexibility.  Meanwhile, Penelope Trunk has some advice for how to plan a career in your 20s to stay home with kids in your 30s.  (Step 4: Marry rich.)
– Forbes Woman looks at how young female managers can avoid age-related workplace drama.
– Fast Company wonders what you should be doing with your first hour of work. In a similar vein, The Harvard Business Review touts the benefits of routine: "boring is productive."  But: if you're so bored that you fall asleep, Savvy Sugar suggests some ways to jolt yourself awake.
– Divine Caroline rounds up ways to use office supplies for fast fashion fixes (and here's the Corporette take on our favorite office supplies to fix your outfit).
– Finally: Thanks to Real Simple magazine (one of my favorites!) for interviewing me for an article on workwear fashion.
Did we miss anything? Add 'em here, or send them to [email protected] Thank you!