Liking these posts? Follow Corporette on Twitter — this is the edited version of what we're reading! (We also Tweet if we hear about a good sale.)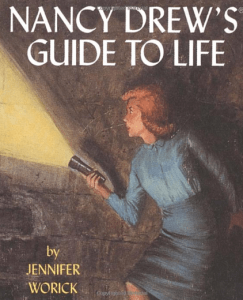 – Nancy, Beth, George, and Ned… these names would all be familiar to many of the women of SCOTUS. [
Ms. JD
] At left: we highly recommend this great little book,
Nancy Drew's Guide to Life
(available at Amazon for $4.95). – Don't show your chest hair — and other rules on business casual dressing from one NY law firm. [
Above the Law
] – Do female travelers have different needs than male travelers? [
The Glass Hammer
] – Eight rules for outlet shopping… [
The Chicago Tribune
] We would add the following: don't bother with "factory stores" — the clothes were never sold in the regular store, and are generally of a cheaper quality (but for almost the same price).