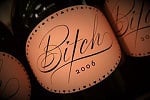 What do you do when your assigned mentor is a bitch? Reader C wonders…
I have a question about female competition in the workplace. I am a young legal assistant at a larger law firm and have had a string of disheartening interactions with a female coworker. Although she was assigned to be my mentor and we work together daily, this coworker has repeatedly refrained from telling me about social events and happy hours within our department, completed projects for clients to which I have been assigned (again, without telling me), given me incorrect information on project details and then denied it to our attorneys, cuts me off whenever we are presenting in a meeting to partners, etc. This started around the six month mark of my job. I have considered that it is simply her personality or that it is a product of female competition in the workplace. In either event, can you give me any tips or suggestions as to how to combat this? Unfortunately we work in a group and at a firm where any sort of confrontation is highly discouraged and knowing this girl she would deny away, but perhaps there is a less direct strategy I can use to handle this and discourage the behavior? Thank you!
Here's the thing:  this person is not your "mentor." This woman may be the person HR is expecting to do some things, such as be a liaison between you and the higher office, or "help" you get your job off to a great start — but she isn't an actual mentor. I had something similar happen when I was at the law firm — my "mentor" kept calling me Kathy. No matter how many times I corrected him, it persisted:  "Oh, hey, Kathy, let's get lunch." Ugh. I don't think he meant me any ill will; I just don't think he ever cared to learn my name or help me in any way. (Pictured: Originally uploaded to Flickr by TW Collins.) So what do you do?
Be polite to your current mentor.  If there is some sort of formal program where HR has matched you with this person, it stands to reason that the mentor may be reporting back to HR. Don't give her anything unpleasant to say.
When your mentor finishes assignments or cuts you off in meetings, ask yourself if there is something to be learned.  I hate to say it, but usually when people finish their subordinates' work it's because the work isn't getting done properly to begin with. The difficult thing here is that it may be easier for her to do it herself than to teach you how to do it — but that's her job. When this happens, instead of saying "wow, what a bitch," take a bit of your own time (i.e., don't bill for it) and take a look at what she did. If it's exactly what you were doing, talk to her to make sure you understood the deadline, and see what explanation she gives. If it's different from what you were doing, though, try to study it as best you can before you talk to her. After you've learned everything you can, schedule a brief meeting. Say something like, "I was disappointed to see you finished Job X on my behalf — I thought I was doing a good job. I've looked over the work you did and I think I've learned some things that I wanted to go over with you to make sure I got them." Finish the conversation with a smile, and something like, "I've learned so much — I really hope we can work together next time instead of doing a postmortem like this."
CYA.  If you're getting work and other things through this woman, protect yourself as best you can by getting things in writing (or confirming things in writing), and dealing with the person assigning the work whenever possible. Especially if there have already been incidents where your work product was called into question, you need to be proactive about this. For example, if she stops by your desk and verbally gives you an assignment, you might want to write an email to her and the assigning person a VERY BRIEF email (preferably with bullet points) that regurgitates what she just told you.
Find a new, unofficial mentor.  You can start by asking someone else for help who seems nice — "Could I pick your brain for a minute or two about this assignment? I'm stuck and want to shine some fresh light on the problem!" Try to get to know some of the other people in the office, perhaps by asking them out for lunch. If their desk is nearby, the "I'm heading downstairs to grab a midday candy bar, do you want anything?" is almost always appreciated.
As a last resort, go to HR and request a new mentor.  I would be very cautious here, though: you don't want to be labeled as difficult, entitled, emotional, etc, etc. I would try to be as upbeat and positive about it as possible:  "I've learned so much from [Current Lousy Mentor] and I just thought I'd see if I could keep mixing things up — is there another mentor you can recommend for me?" Even if the HR department sees right through this, they'll admire your upbeat attitude, and the fact that you haven't made them intervene, write reports, or put something in your mentor's file.
Readers, how would you deal with a situation where your "mentor" refuses to work with you? Have you found other ways to deal with this situation?