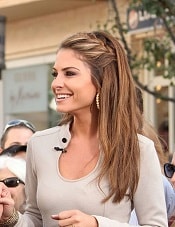 Yes, yes, the braids trend has been around for-ever now… and I've been meaning to write a post forever! It shows no sign of stopping, I think in large part because braided looks are easy and fun hair styles that can be adapted for fancy looks (weddings, galas) to every day looks (like work) — and because they're just braids they're pretty weather-proof as well. I thought I'd round up a few of my favorite braid tutorials for you guys, and start the discussion — do you like to change up your hairstyle for work? Do you think braids are professional enough to wear to work often?

For my $.02, I think some kinds of braids are a hard sell after you reach a certain age (e.g., milkmaid braids, the braided-halo look, etc), which means that in general those looks should probably stay away from the office. Either you're too old to wear them, or you're emphasizing that you are young enough to wear them. That said, my favorite grown-up way to do braids is to do a few braided strands as part of an otherwise normal look for you, whether it's down, a bun, a ponytail, or a half-updo. I'm putting Maria Menounos's look front and center because a) I think she normally has a good professional hairstyle, and b) the YouTube video actually does a good job of showing you where to take bigger sections of hair and so forth. I think she looks "new and now" (as they joke at the end of the video), but that she doesn't lose any credibility points in doing so. I can see this also being a nice update to a pulled-back look such as a messy bun or a low ponytail. Here's a similar take from Real Simple. I actually always think of this as being a Lauren Conrad braid but could not for the life of me find a tutorial on her site, The Beauty Department — maybe it's just too simple.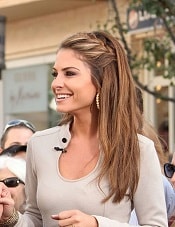 A lot of the fishtail braids I've seen look a little too "young girl who has too much time to play with her hair," but this "side twist fishtail braid" looks nice and like an easy, relaxed way to do your hair.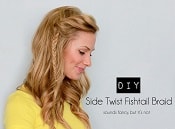 If you always wear your hair back in a bun, the double bun from Refinery 29 is a fresher take on it — I can also see this being great for "day I had no time to do my hair" hair.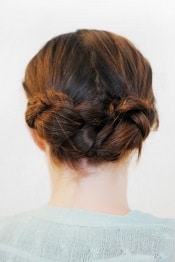 Here's another good tutorial from Refinery 29 on how to do a fishtail braid, which I think looks low key enough to do for work. Here's another take from Real Simple.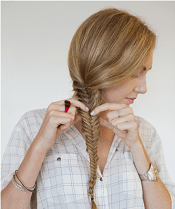 Easy peasy: wrap your regular ponytail with a braid. (If you wear ponytails a lot, this is an overall great tutorial from Say Yes to Hoboken on 10 ways to dress up a ponytail.)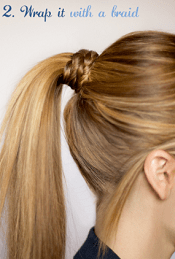 I think those are my favorite braids for the office — what are yours? How detailed do you get with braids for work?