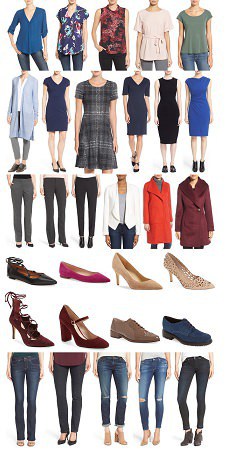 Gearing up for the Nordstrom Anniversary Sale 2018? Early access starts July 12, 2018 and the sale opens to the public on July 20, 2018 — sign up for our newsletter to get our picks for workwear and beyond! (You can check out some of our more recent Nordstrom sale picks here!)
The below content is about the 2016 Nordstrom Anniversary Sale.
As I may have mentioned a few times, the Nordstrom Anniversary Sale is still going on, featuring tons of new fall merchandise temporarily marked down until prices go back up on August 8. I did my initial workwear review and rounded up my favorite shoes from the NAS when the sale first began a few weeks ago, but it's been interesting to watch the progress of the sale — I'm always intrigued to see what becomes a best seller, what sells out, what gets rave reviews, and more.  Much has sold out — but there are still a TON of highly rated items in the Nordstrom Anniversary Sale. So I thought I'd do a "highest rated edit" of the NAS — these are things that have tons of good reviews, almost entirely 4-5 stars, and almost everything here still has a ton of sizes left.  I'm picturing a lot of workwear and shoes, but I'm also rounding up the highest rated lingerie, lounge, and weekend pieces in the NAS.  Ladies, what have you bought and loved, whether to wear to work or for the weekend? Have you tried any of these highly rated NAS styles — and do you agree with the reviews? 
The Highest Rated NAS Work Clothes
You can check out my initial NAS workwear review here — many of the pieces are still left but have zero reviews (or single 5-star reviews, like this dress). I always feel there's strength in numbers, so these are the highly rated styles with the most reviews:

Pictured tops above, L-R: